Playboy Magazine, March 2013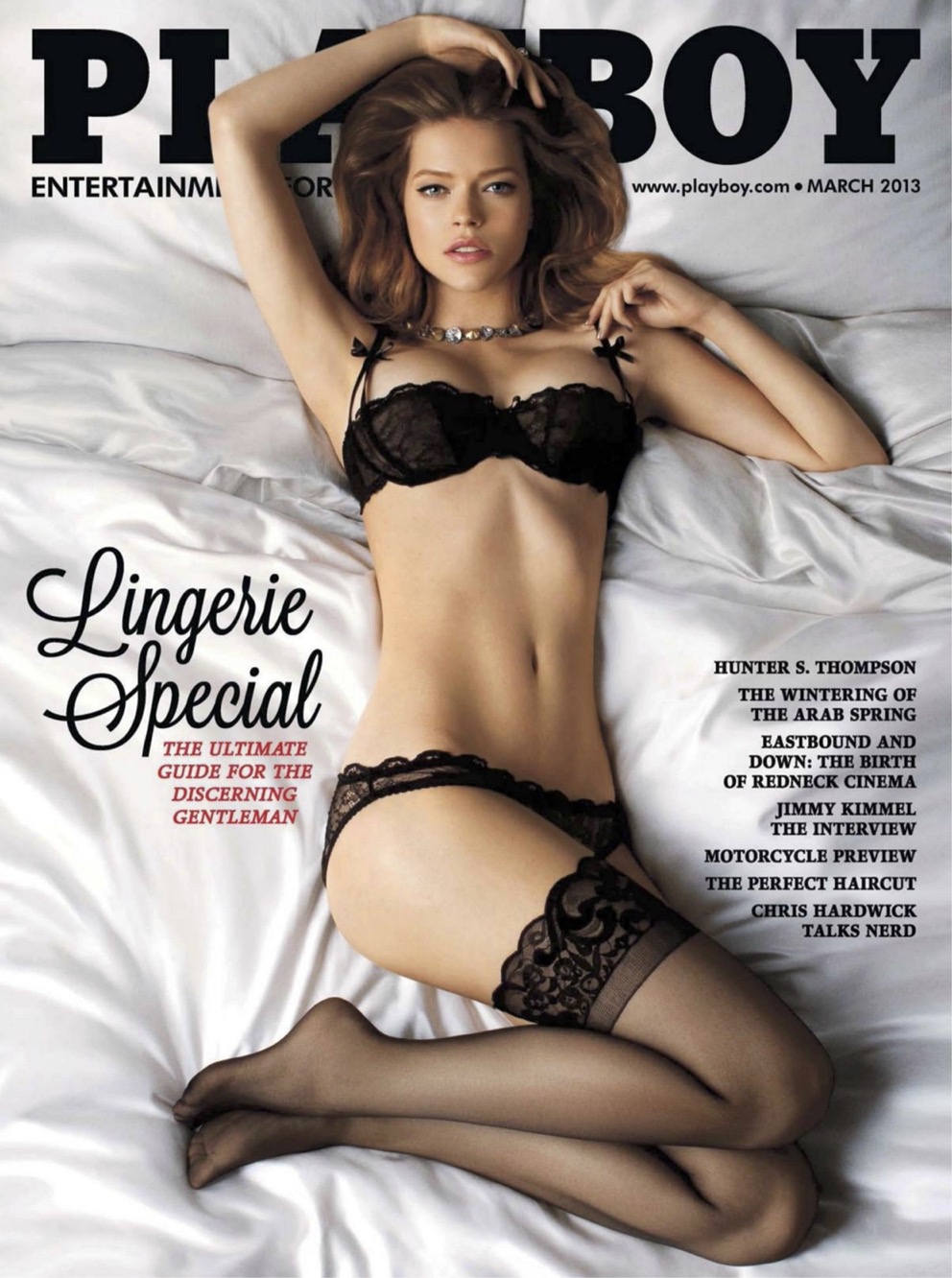 Playboy Magazine, March 2013
The March 2013 edition of Playboy delves into a range of intriguing subjects, from global politics to pop culture, classic cinema, and provocative interviews. Here's what's inside:
FEATURES:
"THE COLD ARAB SPRING": Nicolas Pelham's exploration into the unforeseen consequences of the upheavals in the Middle East. Instead of sexual freedoms, what he discovered was entirely different.
"THE BIRTH OF REDNECK CINEMA": Stephen Rebello takes readers behind the scenes of Smokey and the Bandit, illustrating how a beat-up ex-stuntman and a Pontiac Trans Am made cinematic history.
"DEATH AND MADNESS AT DIAMOND MOUNTAIN": Scott Carney unravels the tragic tale of Ian Thorson, who went to Arizona for enlightenment but ended up dead.
"THUNDER ROAD": Wes Siler's guide to the year's best motorcycles, from mountain huggers to roaring rides on Route 66.
INTERVIEWS:
"JIMMY KIMMEL": Late-night talk show host Jimmy Kimmel bares all to Bill Zehme, sharing insights about his career, his rivalry with Jay Leno, and his new life at 11:35 p.m.
"CHRIS HARDWICK": Eric Spitznagel talks with comedy's geek king about everything from Comic-Con to Dungeons & Dragons with Hollywood's elite.
FICTION:
"THE GODDESS PARKA": Ludmilla Petrushevskaya pens a touching story about a schoolteacher, a shrewd matchmaker, and the love she finds for him in her family.
PLAYBOY CLASSIC:
"HUNTER S. THOMPSON": A 1974 conversation with the father of gonzo journalism about his favorite drugs, conflicts with Nixon, and experiences with the Hells Angels.
PICTORIALS:
"THE MUSE": Be inspired by the artistry of Polish goddess Karolina Szymczak's body.
"PLAYMATE: ASHLEY DORIS": Miss March invites you into her garden of temptation, where flowers are the key to her heart.
"THE LANGUAGE OF LINGERIE": A scintillating display of the planet's most seductive lingerie. Why wait for an anniversary?
With a thoughtful blend of cultural examination, humor, and seductive imagery, the March 2013 issue of Playboy provides a variety of content to both stimulate and entertain its readers. Whether you're a fan of classic cinema or interested in current events, this issue has something to offer you.