Playboy Magazine, July 2003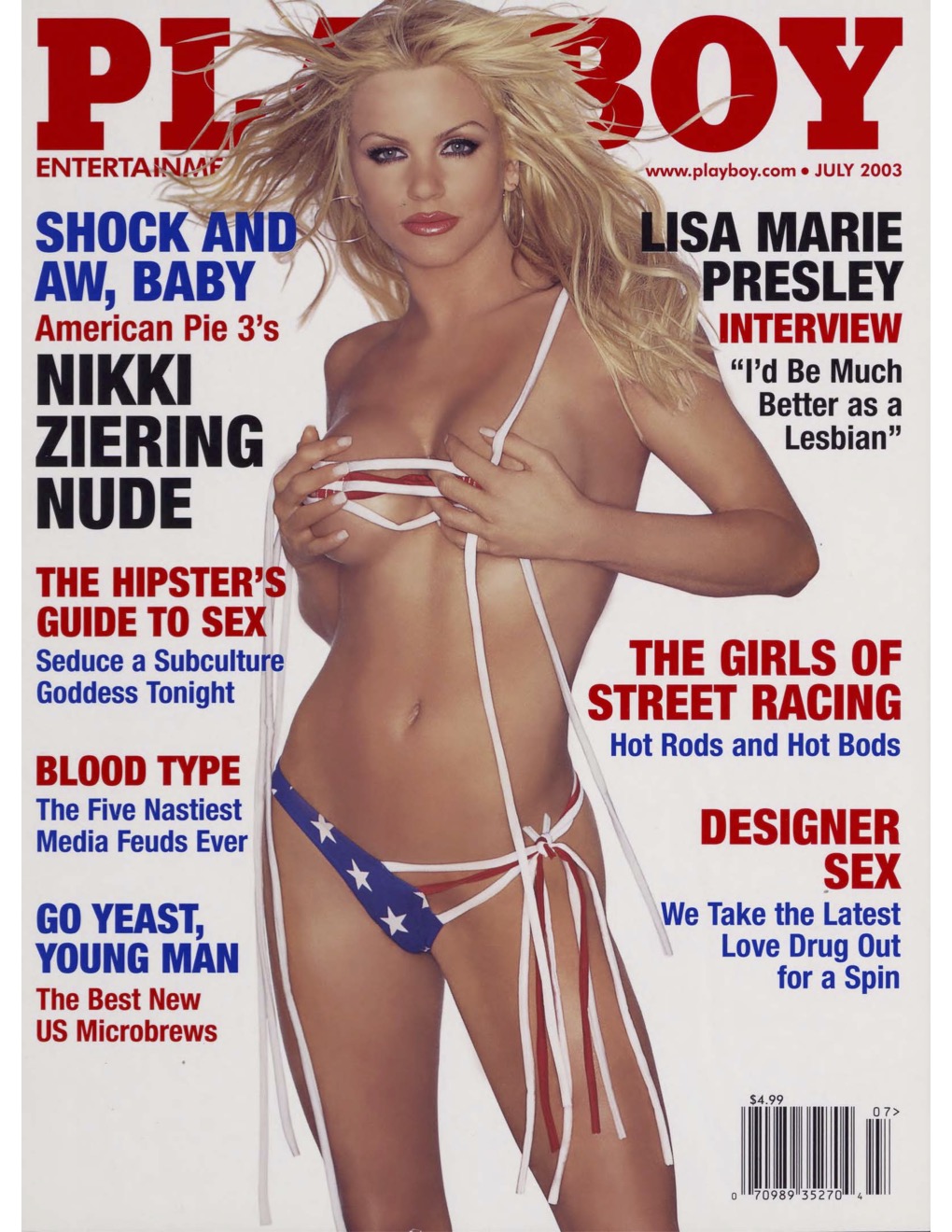 Playboy Magazine, July 2003
The July 2003 Playboy edition pushes the envelope on a variety of topics, featuring compelling interviews and insightful features.
'Sex on the Edge' by Heather Caldwell dives into the world of aphrodisiacs, testing the club scene's latest sex potion, Fary. The author procures a vial of the substance and provides an insightful account of her experiences.
'Wave Rave' provides a guide for summer fun with the coolest surf-busting machines, covering everything from skimming and jet-skiing to bare-ass kayaking.
In 'War of the Words' by Simon Dumenco, the gloves come off as the author recounts five of the most ferocious feuds between literary and media heavyweights whose venomous exchanges live on in the cyberspace.
'America the Brewful' by James Oliver Cury is a tribute to the craft beer revolution. The author samples a selection of microbrews, from Blackened Voodoo to Weizenheimer and Ghettoblaster, and shares the results.
'Dear Friends, Get me the Fuck Out of Here!' by David Cross is a comedic piece on the future, complete with multiple penises and other unfortunate developments.
The 'Centerfolds on Sex' segment features Rebecca Scott, who shares intimate details about her preferences in the bedroom.
Robert Crane's '20Q' presents a candid interview with Rachel Weisz, the Cambridge-educated actress who maintains a love for down-to-earth pastimes.
'Joint Custody' by Steve Amick tackles the complexities of relationships, focusing on a new girlfriend's peculiar pet - a 100-pound potbellied pig shared with her ex.
In the 'Playboy Interview', Rob Tannenbaum sits down with Lisa Marie Presley, the daughter of Elvis Presley and Priscilla Presley, for a no-holds-barred discussion on her relationships, her father, and her preferences in sex.
Offering readers an eclectic mix of content, this issue explores both light-hearted and serious topics, taking the reader on an enjoyable journey from cover to cover. It is available online and in select stores.