Playboy Magazine, December 2012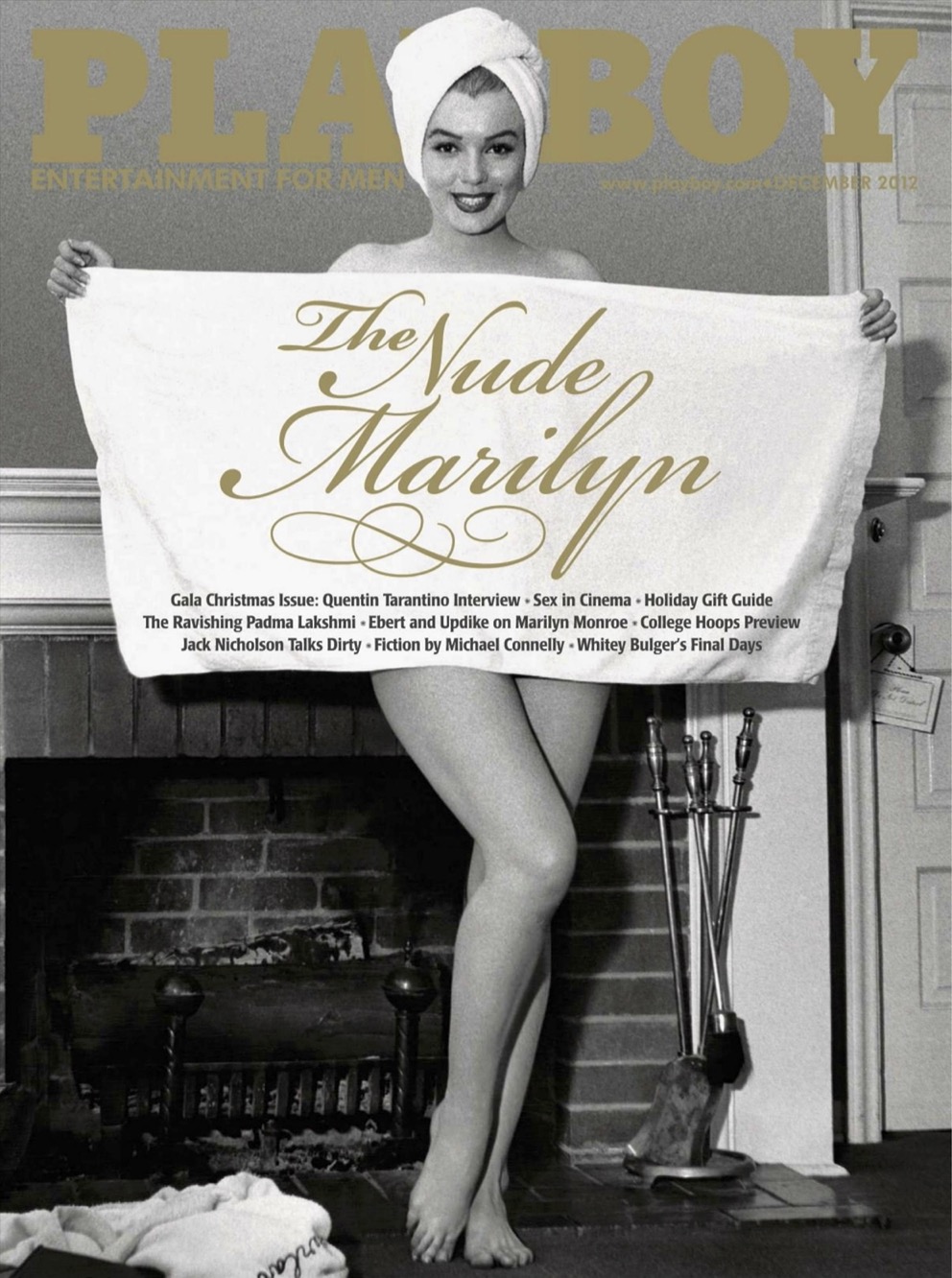 Playboy Magazine, December 2012
The December 2012 edition of Playboy magazine provides readers with captivating interviews, thrilling storytelling, and tempting pictorials. Here's what's inside:
INTERVIEWS:
"QUENTIN TARANTINO": Lemins sits down with the innovative director to discuss Django Unchained, turning 50, and why he's no longer a Hollywood outsider.
"PADMA LAKSHMI": David Hochman grills the Top Chef judge about her taste in men, how to win her heart, and her tips on cooking the perfect roast chicken.
FEATURES:
"INSIDE THE HEAD OF FOOTBALL'S GREATEST NERD": Karl Taro Greenfel probes the mind of Jon Gruden, the most obsessed man in football.
"ARTIST LEROY NEIMAN": A retrospective of the expressionist who sketched the world for Playboy.
"REBEL NATION": Kevin Cook revisits the 1990 UNLV Rebels and their incredible championship run in college basketball.
"HOW TO PARTY LIKE A GENTLEMAN": The ultimate guide to throwing a holiday party, including John Legend's playlist and the world's best bar punch recipe.
"LAW AND DISORDER": Bob Drury explores the wild life of Adam Reposa, Texas's most outrageous lawyer.
"SUGAR ON TOP": John H. Richardson examines the sugar-baby revolution, where relationships come with benefits like tuition payment.
FICTION:
"BLIND CALL": An LAPD vet's unsolved murder case is reopened, and the story unfolds to show he may still be worth his badge.
"THE SECRET LIFE OF WHITEY BULGER": Richard St. Fon uncovers the untold story behind one of the biggest law enforcement scandals of our time.
PLAYBOY CLASSIC:
"JACK NICHOLSON": A replay of the actor's 1972 conversation with R. Warren Lewis, revealing Nicholson's iconoclastic nature.
PICTORIALS:
"2012 SEX IN CINEMA": A look at the individuals who are pushing boundaries on the silver screen with this year's raciest scenes.
"RED HOT IN RIO": Escape the winter chill with Brazilian bombshell Dany Giehl.
"PLAYMATE: AMANDA STREICH": Step into the dressing room of Miss December, a Polish beauty who's impossible to resist.
"THE NUDE MARILYN": An homage to the iconic and glamorous Marilyn Monroe.
OTHERS:
"ALL WRAPPED UP": A curated list of timeless gifts that will outlast any gadget or gizmo on your holiday list.
With a blend of candid conversations, artful exploration, and tantalizing imagery, the December 2012 issue of Playboy is a sumptuous feast for readers looking for an eclectic mix of content. Whether you're drawn to the world of cinema or curious about unconventional relationships, this issue has something to entice and engage.