Playboy Magazine, December 2003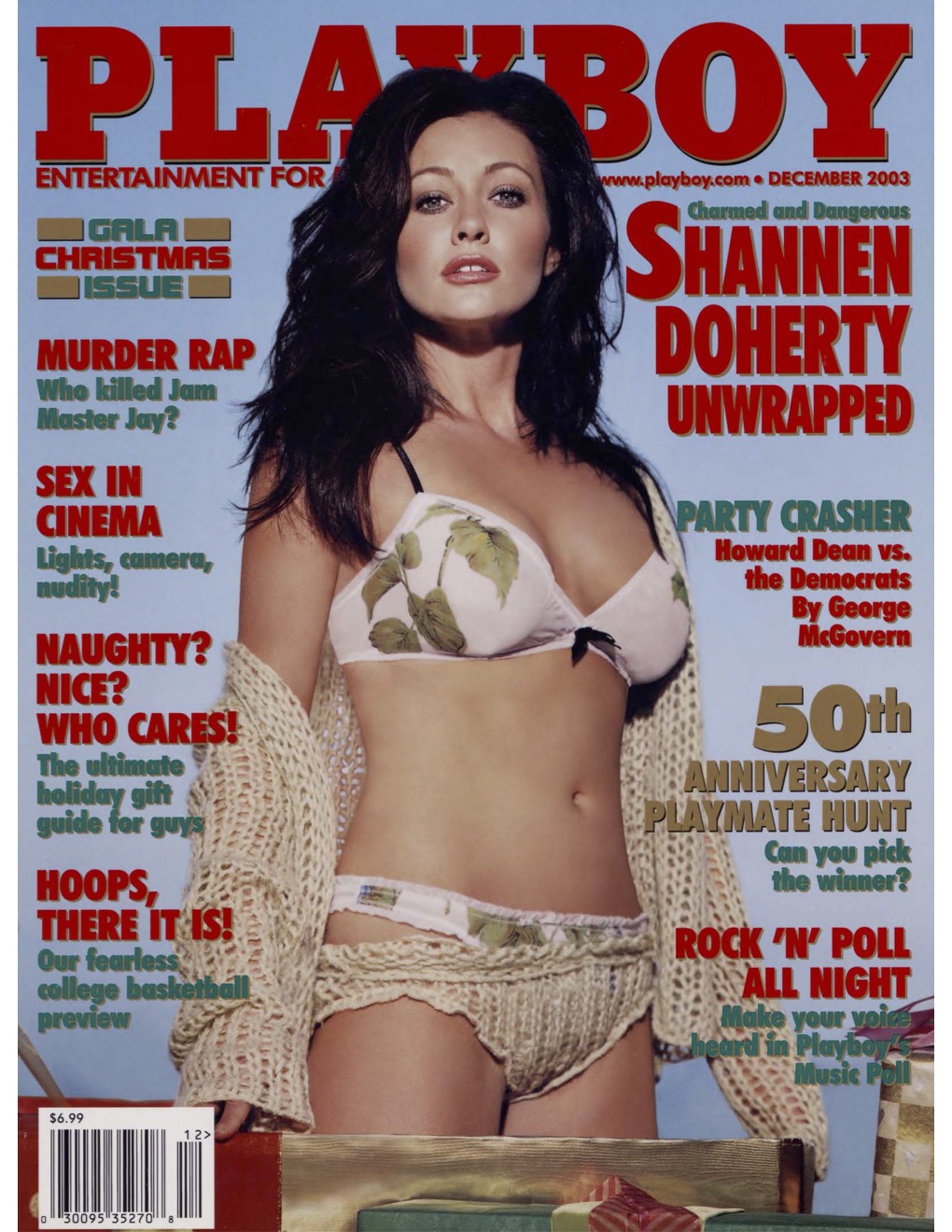 Playboy Magazine, December 2003
The December 2003 edition of Playboy is packed with deep investigations, celebrity interviews, and insightful guides.
In 'The Last Days of Jam Master Jay' by Frank Owen, the tragic demise of Run-DMC's DJ is investigated, retracing Jay's final moments and contemplating the likely culprits.
Playboy's Christmas Gift Guide presents top-notch gift ideas, including a Fender guitar, a Bentley watch, and a Spyder motorbike.
'What's So Funny About Peace, Love and Howard Dean?' offers a timely analysis of Democratic presidential candidate Howard Dean, comparing him to anti-war candidate George McGovern, who shares his thoughts for the first time.
'Celebrity Christmas Confidential' offers an inside look at celebrity holiday celebrations, including Ashton and Demi's Christmas card, Ah-nold's letter to Santa, and Britney's holiday shopping list.
'Sexperiments II: Case Studies in Perversion' by Chip Rowe delves into more bizarre sexual case studies, including women experiencing orgasms from yawning and people falling in love with their tractors.
Playboy's Annual Music Poll 2003 asks readers to share the sounds that made them groove that year.
The College Basketball Preview provides expert picks for the upcoming NCAA tournament.
In 'Centerfolds on Sex', Nicole Narain elaborates on the mysteries of erogenous zones.
'Daredevil Cocktails' tests various explosive drinks with names like Irish Car Bomb and Flaming Homer, by Sarah Preston.
20Q features William H. Macy discussing his roles and experiences in Hollywood.
Ethan Coen's fiction piece 'Olathe' tells a hard-hitting tale of love and loss.
John Cusack is in the spotlight for Playboy's interview, discussing his career and personal life with David Sheff.
Finally, 'Shannen Doherty' leaves her clothes behind in a daring pictorial, heating up the winter issue of Playboy.
The December 2003 issue of Playboy serves up a mix of intriguing stories, revealing interviews, and steamy pictorials. Available online and in select stores.