Playboy Magazine, September-October 2018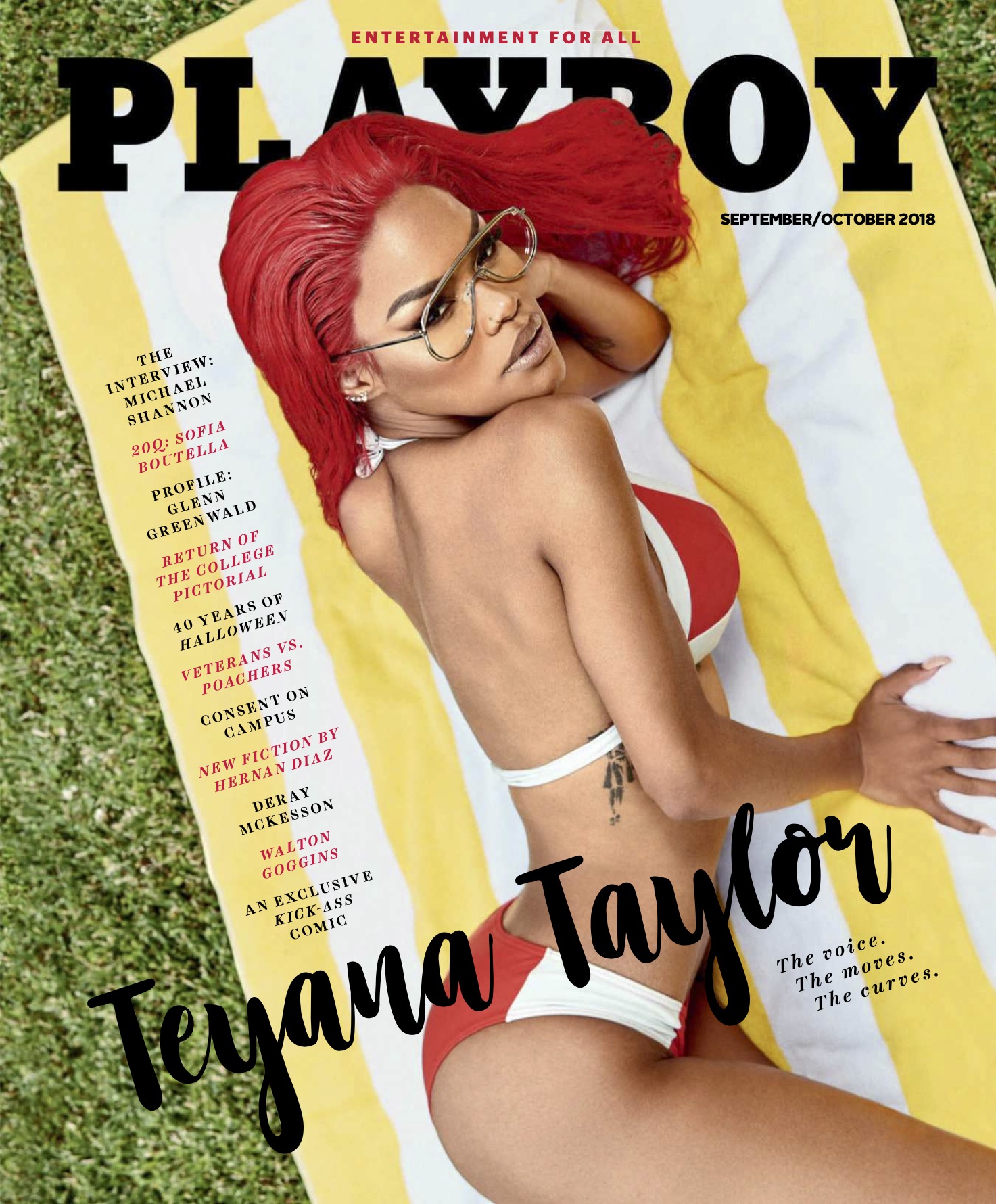 Playboy Magazine, September-October 2018
The September-October 2018 edition of Playboy Magazine brings readers a stimulating blend of thought-provoking content, captivating artistry, and cultural reflection. Here's what to expect:
Departments:
LET'S PLAY: An inside look at lingerie couturier Yeha Leung's fearless and ferocious designs.
DRINKS: Actor Walton Goggins celebrates Los Angeles spirit with a self-crafted whiskey.
LIFESTYLE: How microbrands are redefining the aesthetics of classic-looking watches.
POLITICS: An urgent call to action on global warming and carbon reduction policies.
SEX: A controversial tour of Instagrammed artworks that sparked censorship.
CULTURE: Activist DeRay Mckesson's challenging and inspirational case for hope.
MOVIES: Halloween's creators, including John Carpenter and Jamie Lee Curtis, share insights.
TV: Richard Cabral's inspiring journey from life behind bars to a successful acting career.
Features:
INTERVIEW with Michael Shannon: The unpredictable actor shares his chaotic approach to life and art.
MORE THAN MOVES: A spotlight on the multifaceted talent of singer, actress, and entrepreneur Teyana Taylor.
FICTION - "Madrigal" by John Wray: A mesmerizing story of imagination and mythical winged creatures.
THE CAMPUS CONSENT CRISIS: A candid look at the complexities of college sex in the age of #MeToo.
20Q with Sofia Boutella: The vibrant actress opens up about her diverse and exciting experiences in the industry.
OF HUMAN BONDAGE: A harrowing investigation into modern-day forced labor.
FICTION - "1,111 Emblems" by Hernan Diaz: A poignant tale of an unexpected hello and a last goodbye.
HEARTS AND MINDS AND RHINO HORNS: American veterans find purpose in protecting African wildlife.
KICK-ASS: VICES: An exclusive comic introduces a new heroine with a mission.
PROFILE of Glenn Greenwald: The investigative journalist's commitment to independent thinking.
HERITAGE: A celebration of Playmates in horror, Hef's literary passions, and more.
Pictorials:
HOMECOMING: Five undergraduates grace the pages in an honor roll of beauty.
GOD BLESS AMERICUS: September Playmate Kirby Griffin showcases her big-time talent.
LA REINA: All hail queen Jocelyn Corona's captivating presence.
GAME SET MATCH: Love-love is the score with October Playmate Olga de Mar.
PRINCESS OF TIDES: Gabriela Giovanardi enchants as a mythical mermaid.
This edition offers readers a multifaceted perspective on contemporary society, delving into social, cultural, and artistic realms. Whether it's the urgency of global warming, the struggles surrounding consent, or the allure of new pictorials, the September-October 2018 issue provides rich, engaging content for a wide array of interests.