Playboy Magazine, July-August 2018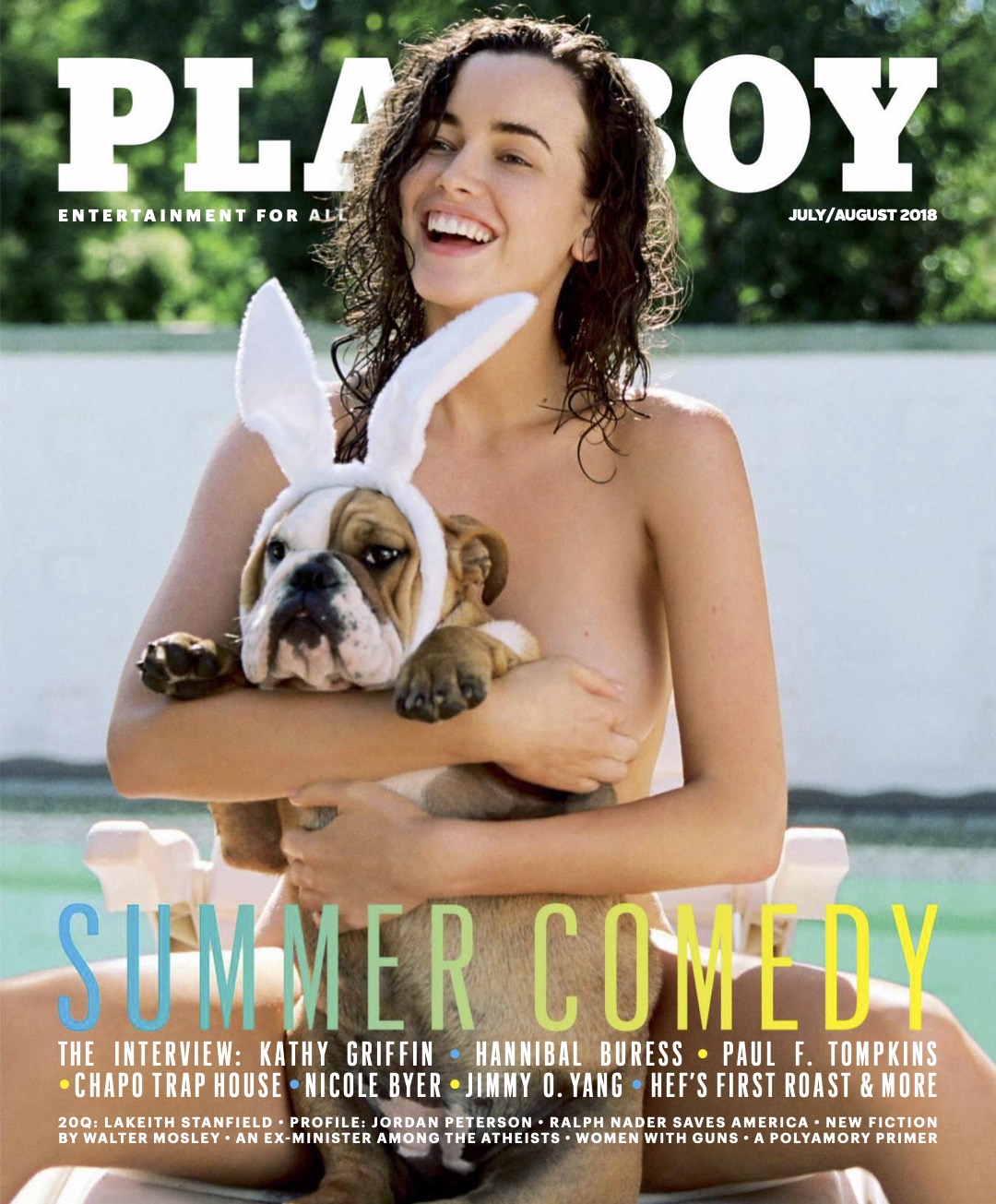 Playboy Magazine, July-August 2018
The July-August 2018 edition of Playboy Magazine offers a tapestry of contemporary thought, humor, and style. Here's what you'll find inside:
Departments:
LET'S PLAY: Dive into an intimate conversation with singer and model Caroline Vreeland.
FOOD: Six must-try recipes to elevate your grilling prowess.
SEX: A primer on polyamory for those considering an open relationship.
TV: Taylor Sheridan breathes new life into the Western genre with "Yellowstone."
MOVIES: Producer Jason Blum discusses his outsider perspective and his work on "Get Out" and the "Purge" saga.
POLITICS: Ralph Nader takes a critical look at the midterms and American politics.
Features:
INTERVIEW with Kathy Griffin: The unstoppable comedian discusses men, mistakes, the #MeToo movement, and more.
PLAYBOY'S SUMMER COMEDY SPOTLIGHT: A dive into the world of comedy featuring Hannibal Buress, the Chapo Trap House crew, Paul F. Tompkins, and other bright minds.
AMONG THE ATHEISTS: An insightful look at the growing ranks of American nonbelievers from a former minister's perspective.
FICTION - "Showdown on the Hudson" by Walter Mosley: A young cowboy in the city seeks justice.
SHE SHOOTS: An exploration of women's relationship with firearms, highlighting Second Amendment expertise.
20Q with Lakeith Stanfield: The talented actor shares his views on art, life, and creativity.
PROFILE: Canadian contrarian Jordan Peterson invites readers to rethink conventional wisdom.
FICTION - "Shark Fin Dinner Party" by Ling Ma: A sparkling love story set on a fire escape.
HERITAGE: A nostalgic look at Playboy's history with movies, Hef's influence, classic Playmates, and vintage cartoons.
Pictorials:
SUN SONG: Relax poolside with Australian model Sarah Stephens.
LIFESAVER: July Playmate Valeria Lakhina is ready to captivate and rescue readers.
BASIC INSTINCT: Experience neo-noir artistry with the sultry Kayslee Collins.
HI, PRIESTESS: Embark on a spiritual journey with the heavenly August Playmate Lorena Medina.
MANE STAY: A skating date with Megan Moore proves that blondes have Moore fun.
The July-August 2018 issue weaves together diverse strands of culture, humor, and sensuality. Whether it's the poignant reflection on atheism, the bright lights of the summer comedy spotlight, or the inspiring images from the pictorials, Playboy continues to be a vital voice in the landscape of entertainment, insight, and taste.