Playboy Magazine, September 2015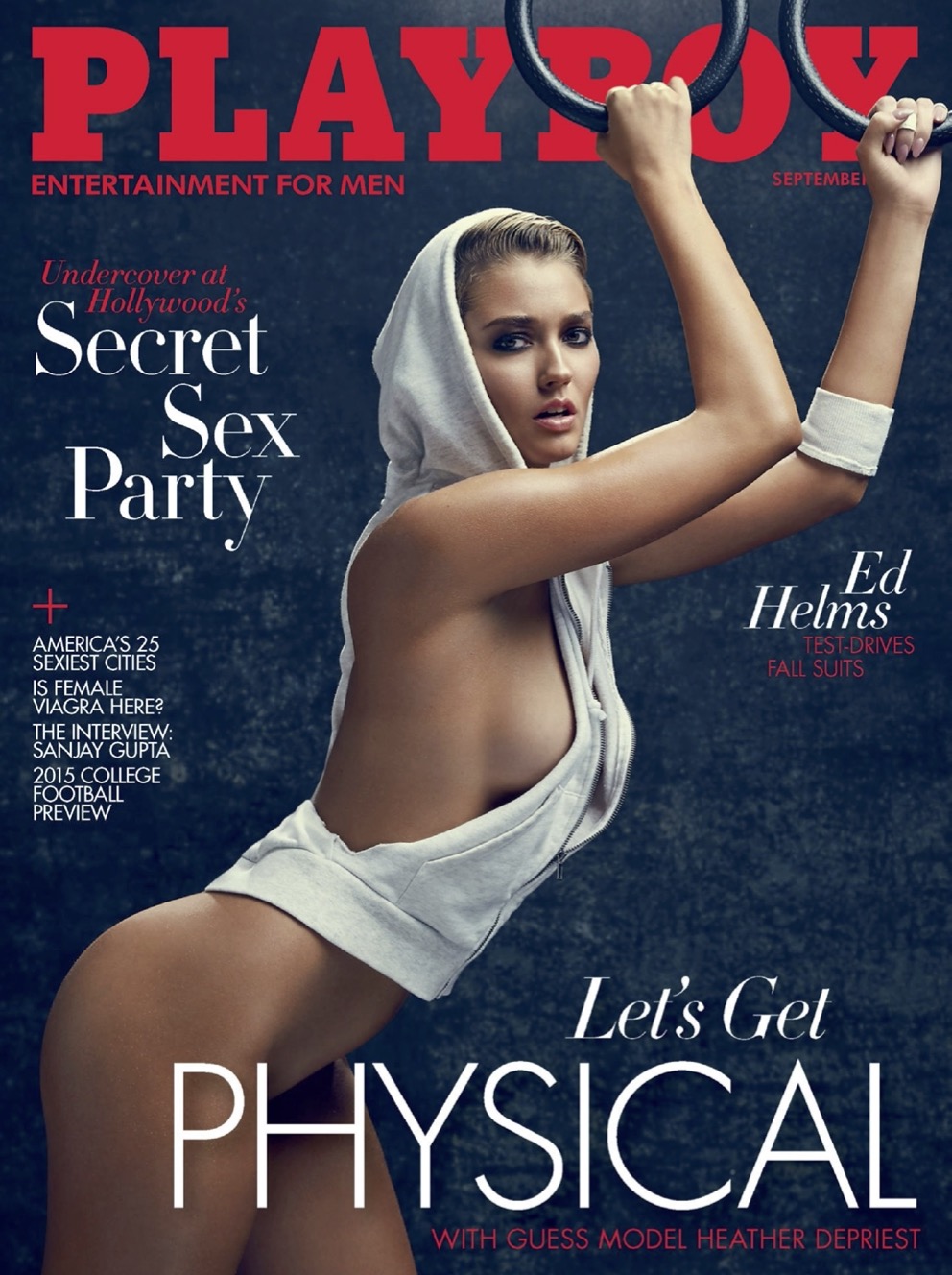 Playboy Magazine, September 2015
Playboy's September 2015 issue delves into various themes ranging from warfare and sports to fashion and cityscapes, and of course, exclusive pictorials that are sure to dazzle the eye.
Features:
Why the Other Guys Keep Winning: In this thought-provoking piece, Joshua Foust examines how the concept of "victory" has become muddled in modern American warfare.
Eyes Wide Open: Take a guided tour of an unrivaled orgy experience with Hugh Garvey. Brace yourself; it's nothing you've seen before.
Pigskin Preview: Bruce Feldman previews the college football season, assessing the winners, losers, and notable players to watch in the upcoming season.
America's 25 Sexiest Cities: Based on exclusive polls, David Dunbar identifies America's most uninhibited metropolitan areas. It might have you planning your next trip.
Interviews:
Sanjay Gupta: CNN's medical expert Sanjay Gupta talks with David Hochman about the dire state of national health and provides some much-needed advice.
20Q with Josh Groban: Rob Tannenbaum discovers the fun and relatable side of Josh Groban in this engaging Q&A.
Fashion:
Savile Disobedience: Actor Ed Helms takes a break from his character Rusty Griswold to showcase fine suits and partake in some playful antics.
Pictorials:
Smooth Sailing: Russian fashion muse Masha Rudenko invites readers for a day on Playboy's private cruise, offering an intimate and breathtaking experience.
Into the Light: Miss September Monica Sims, the quintessential California girl, appears poolside in a feature that reveals more about her complex personality than her sun-kissed looks alone.
Physical Attraction: The pictorial appears to be cut off here, but it seems to introduce a feature on a Guess Girl, likely showcasing her physical allure.
This September issue of Playboy offers a compelling mixture of culture, entertainment, thought leadership, and sensuality. With a wide range of topics, from serious political discourse to tantalizing pictorials, it continues to engage and entertain readers with its diverse content.