Playboy Magazine, September 1998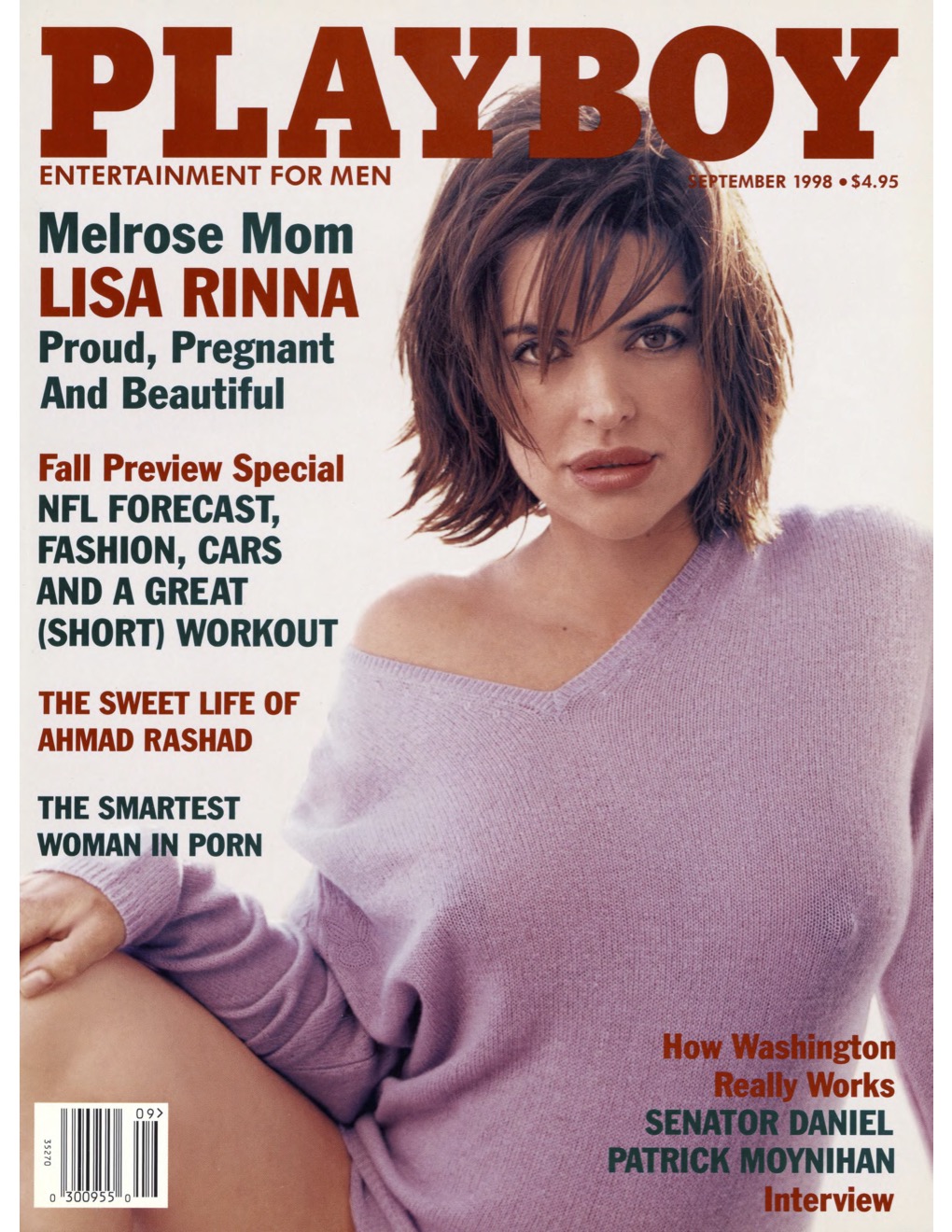 Playboy Magazine, September 1998
The September 1998 issue of Playboy Magazine offers a blend of interviews, fiction, pictorials, and informative articles, providing a well-rounded experience for the readers.
The 'Playboy Interview' with Daniel Patrick Moynihan, a notable American politician, opens the issue. Edward Falco's 'Burning Man' will intrigue fiction enthusiasts with its captivating storytelling. A pictorial of 'Our Chat Girl' adds a visually stimulating experience for the readers.
'Swing's the Thing' explores the latest trends, and the 'Sweet Life of Ahmad Rashad' provides an insightful profile into the life of the former professional football player and sportscaster.
'Andy Ihnatko's Single Guy's Guide to Technology' offers helpful tips and tricks for modern living, and the 'New Shelby' will appeal to car enthusiasts. A fitness piece, 'The Perfect Workout in 90 Minutes a Week,' gives readers an efficient way to stay fit.
The magazine continues with the introduction of Playboy's Playmate of the Month, 'To the Moon, Vanessa,' and 'Party Jokes' for a humorous break. Sports enthusiasts will appreciate 'Playboy's Pro Football Forecast,' while the 'HDTV: The Bottom Line' gives insights into the latest in electronics.
The 'Nina Hartley is the Smartest Woman in Porn' article provides an intriguing read, while the 'Fall and Winter Fashion Forecast' keeps readers updated with the latest fashion trends. The issue also covers financial tips in 'Got a Hunch? Bet it Wisely.'
The issue wraps up with a pictorial titled 'Melrose Mom' and '20 Questions' with Kevin Williamson. This Playboy Magazine issue is available for purchase online or in selected vintage magazine stores.