Playboy Magazine, May 2016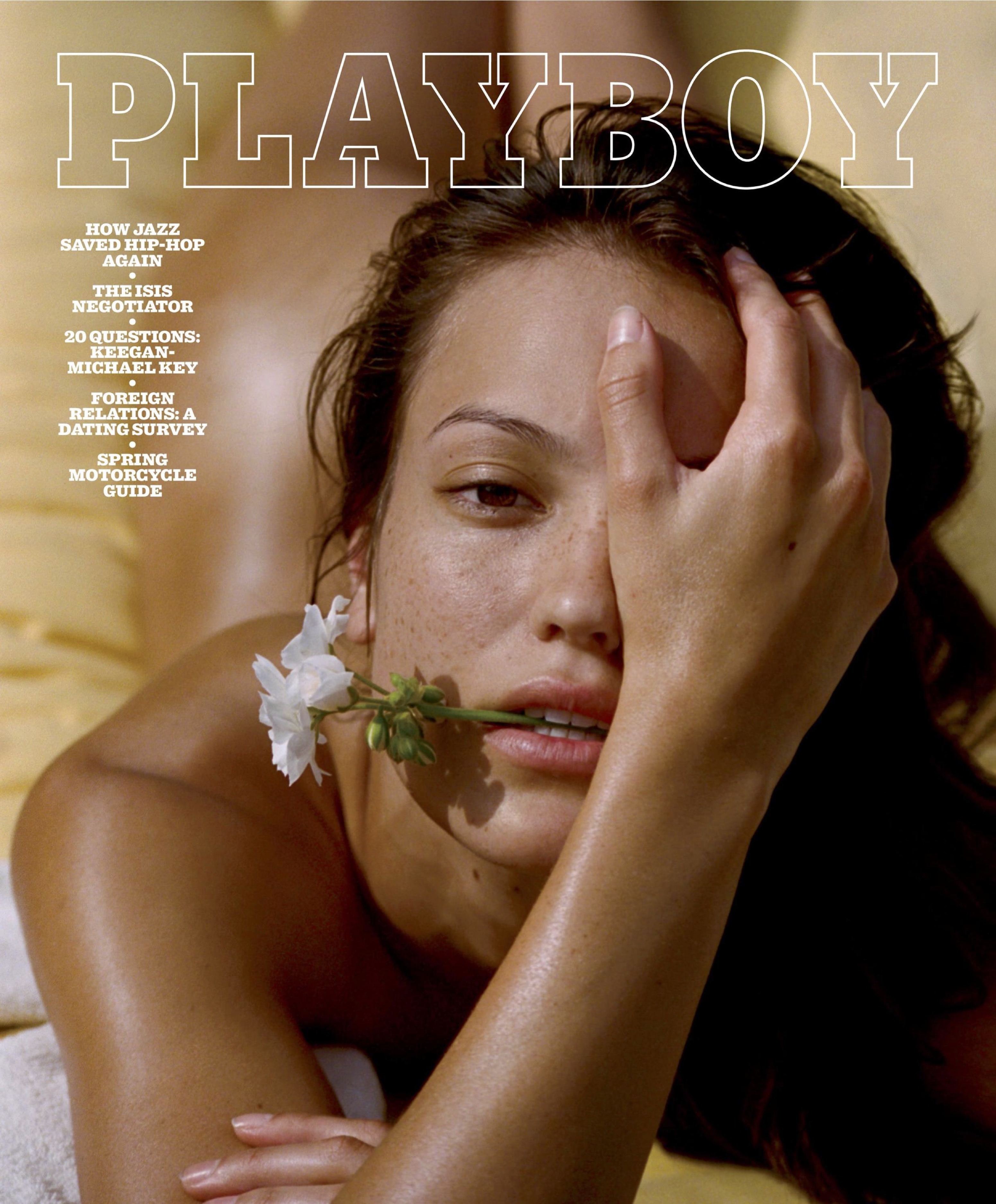 Playboy Magazine, May 2016
The May 2016 issue of Playboy brings together an eclectic mix of interviews, features, and cultural observations. From food and drink to the digital future, here's a rundown of what's inside:
Departments and Features:
No Filter: Chef Lorenza 122o dishes on why good food takes time, rejecting the fast-food mentality.
Drinks: Take a tour of Eastern libations, from Chinese baijiu to Japanese whiskey highballs, as Wes Siler examines the future of drinking.
Motorcycles: Ride along with the retro-bike revolution, and find functional attire to match the style.
My Way: YouTube sensation Casey Neistat shares the life lessons he learned on the streets of New York.
Advisor: Need a crash course in cunnilingus? Rachel Rabbit White is your guide. Also, explore how Moby found love in the restaurant business and discover three smartwatches with classic appeal.
The Rabbit Hole: Ben Schott breaks down the technobabble of boxing, shedding light on the technicalities of the sport.
20Q with Keegan-Michael Key: The comedian opens up about Obama, religion, and life after "Key & Peele."
Books: Meet a new generation of comic book superheroes battling a unique villain: mental illness.
Music: Three L.A. musicians stand at the intersection of hip-hop and jazz, possibly reinventing both genres.
Politics: Ever wondered who runs the government's intelligence agencies' social media accounts? It's classified!
FrancoFile: James Franco explores the influences and experiences that shaped director Wes Anderson. Plus, explore the summer's top video games and the search for the perfect veep.
Interview with Ray Kurzweil: The digital prophet peers into the future of technology and what's next for humanity.
Keilani Asmus: Spend a sunny California afternoon with this San Diego beauty.
To Deal with the Devil: Sarah A. Topol's gripping journey to Syria to discover who saves people from ISIS.
Miss May: Brook Power's pictorial portrays her as an alluring, fierce woman, an artist, and model.
International Date Lines: Eric Klinenberg translates the global language of love, swipes, clicks, winks, and flirts in 2016.
Fiction: "A Beautiful Country" by Luke Mogelson takes readers to the Afghanistan desert where an American faces his fate.
Farah Holt: The small-town English girl with a mind as dazzling as her beauty.
Artist in Residence: Shepard Fairey explains how Raymond Pettibon revolutionized punk art.
The May 2016 issue of Playboy offers readers a broad spectrum of content, exploring the various facets of modern life, art, and sensuality. Whether you're interested in culinary delights, international intrigue, or cutting-edge technology, this edition is packed with insights and entertainment.