Playboy Magazine, December 2016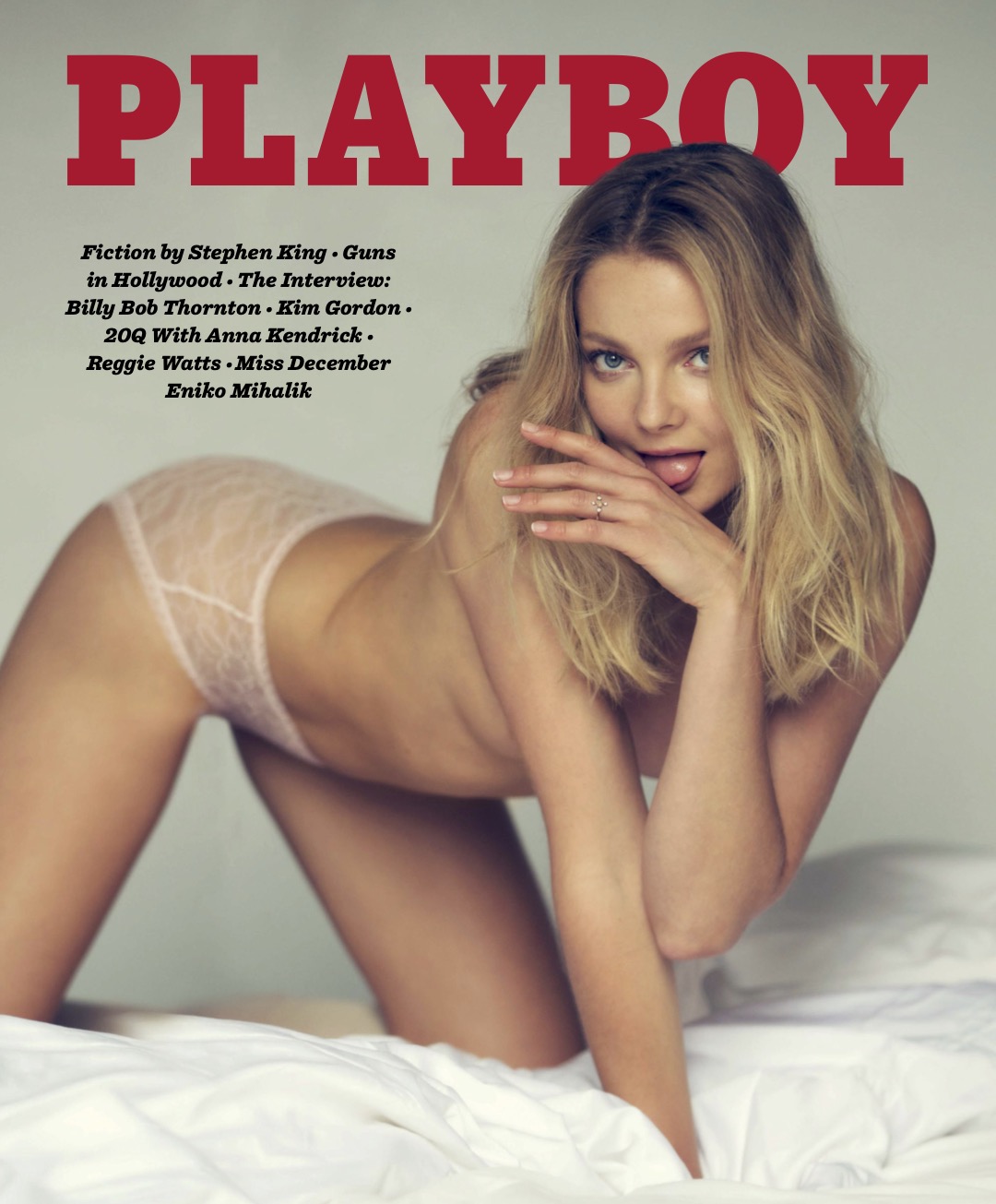 Playboy Magazine, December 2016
The December 2016 issue of Playboy Magazine presents an intriguing assortment of articles, interviews, and features across various domains:
Departments:
No Filter: Meet Bibi Bourelly, the creative force behind some of Rihanna's greatest hits.
Food: Chef Ray Garcia takes a stand that not all vegan tacos are made the same.
Travel: Plan your next adventure with a guide to must-visit destinations from Paris to New Zealand in 2017.
Advisor: Bridget Phetasy offers advice for those single during the holidays, including the rules of engaging with exes.
My Way: Explore the rise of Shawn Stussy, a street-style icon.
The Rabbit Hole: Ben Schott delves into America's love affair with video games.
20Q with Anna Kendrick: The actress shares candid thoughts on everything from decoding inappropriate pictures to her own fantasies.
Film: Learn about the fresh take on droids in "Rogue One" and how it contrasts with C-3PO and R2-D2.
TV: Celebrate the renaissance of stand-up comedy and the influence of Reggie Watts.
FrancoFile: James Franco talks with George Pelecanos about how Washington, D.C., shaped him as a writer.
Sex: Take an inside look at the world of cuckolding, a fetish involving infidelity.
Features:
Interview with Billy Bob Thornton: The outspoken Hollywood actor discusses his disdain for the show business.
Memory Lane: Enjoy a nostalgic journey with Paige Elkington.
The Beauties of Sinaloa: Explore the complex relationship between narcos and pageant queens in El Chapo territory.
Holiday Gift Guide: Discover the must-have gear of the year, perfect for gifting.
Miss December: Hungarian model Eniko Mihalik captures attention and leaves readers wanting more.
Who Puts Guns in the Movies?: Investigate how Hollywood's obsession with firearms impacts real-life gun culture.
Fiction: Stephen King weaves a chilling tale of Northern hospitality in "The Music Room."
All That Glitters: Maya Singer brings the New Year's Eve sparkle to life.
Artist in Residence: Explore the visual artistry of Sonic Youth's Kim Gordon.
With its diverse content ranging from travel to the inner workings of Hollywood, the December 2016 issue of Playboy Magazine appeals to a broad spectrum of interests. Whether it's an inside look at food trends, a contemplation of cultural phenomena, or an intimate interview with celebrities, this edition offers something captivating for every reader.