Playboy Magazine, December 2006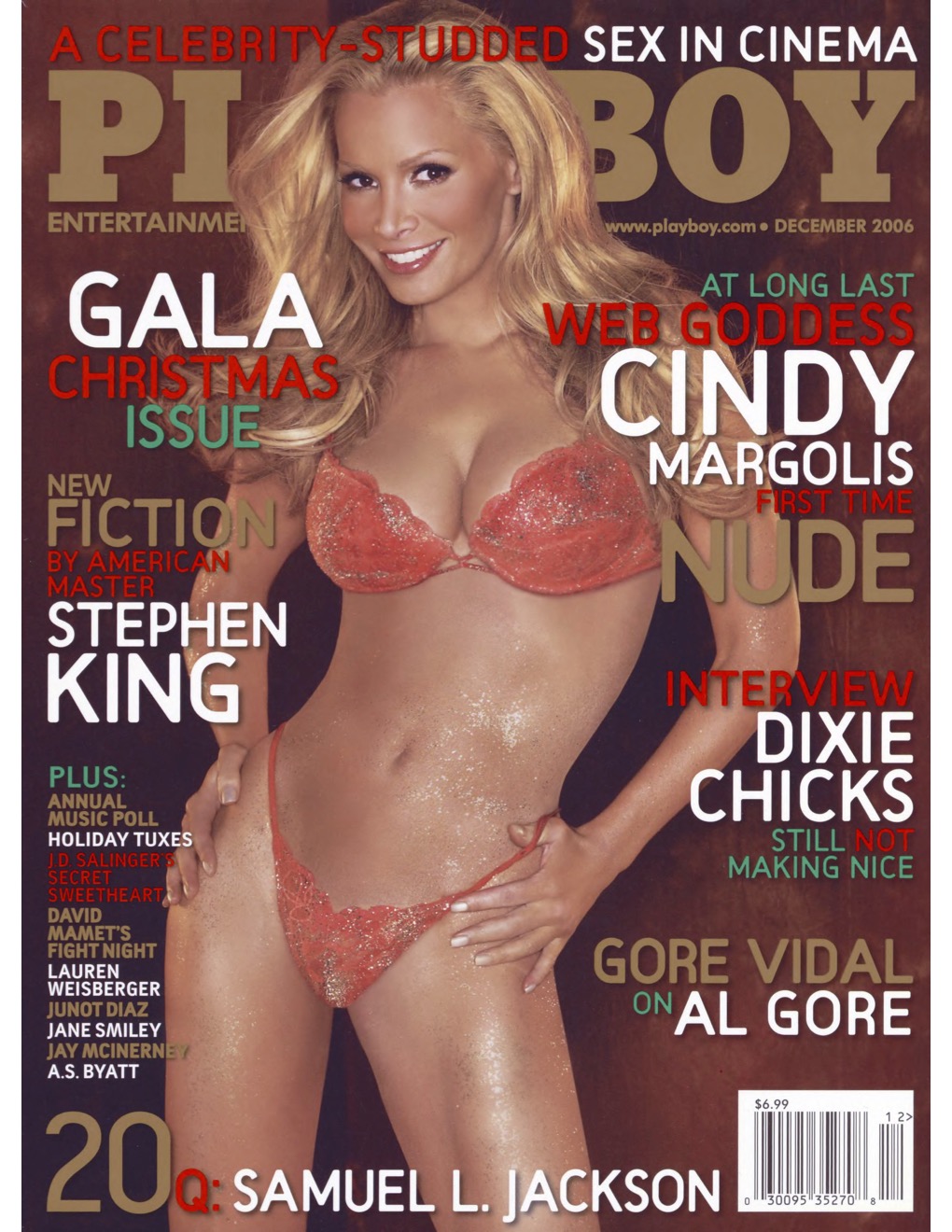 Playboy Magazine, December 2006
Playboy's December 2006 issue delivers a plethora of captivating content.
In "Three Senators Gore," Gore Vidal provides unique insights into the influential Gore family, a cornerstone of American politics.
"Love, Jerry" by Neil Cohen offers unprecedented epistolary access to famed writer J.D. Salinger and the woman who may have served as his muse.
Renowned playwright and filmmaker David Mamet discusses the Ultimate Fighting Championship match between Royce Gracie and Matt Hughes in "¡No Más!", defining what it takes to be a champion.
"Playboy's Holiday Gift Guide" lists some of the year's most exciting and desirable gifts, from a high-end espresso machine to Super Bowl tickets.
"Erotic Passages" sees authors Jay McInerney, Jane Smiley, A.S. Byatt, Junot Diaz, and Lauren Weisberger sharing their take on sensual experiences.
"James Bond's Desk" delves into the distinctive taste in desk accessories of the world's most famous spy.
The annual "Playboy's Music Poll 2006" features interviews with DJ Irie, John Medeski, John Scofield, and Rod Stewart, surveying the year's best music.
"Center of Attention" by David Kaplan provides a preview of the upcoming college basketball season and top 25 picks.
In the fiction section, "Willa" by Stephen King spins an eerie tale of a desolate train depot.
In "The Playboy Forum," Ishmael Reed offers a critique of self-inflicted problems and the need for personal responsibility.
In 20Q, Samuel L. Jackson shares his thoughts on rappers who can't act, people who give him attitude, and his ideal woman.
The Playboy Interview features the Dixie Chicks, who discuss their new audience and redefine the meaning of success after criticizing the president.
"Miss Great Britain" introduces Danielle Lloyd, Liverpool's own beauty-pageant royalty.
"Sex in Cinema 2006" celebrates the year's most notable on-screen sex scenes, featuring Angelina Jolie, Sharon Stone, and Salma Hayek.
Playmate Kia Drayton, Miss December, is a DJ on many holiday wish lists.
"Desperately Seeking Cindy" focuses on Cindy Margolis, who describes her Playboy feature as her crowning achievement.