Playboy Magazine, August 2006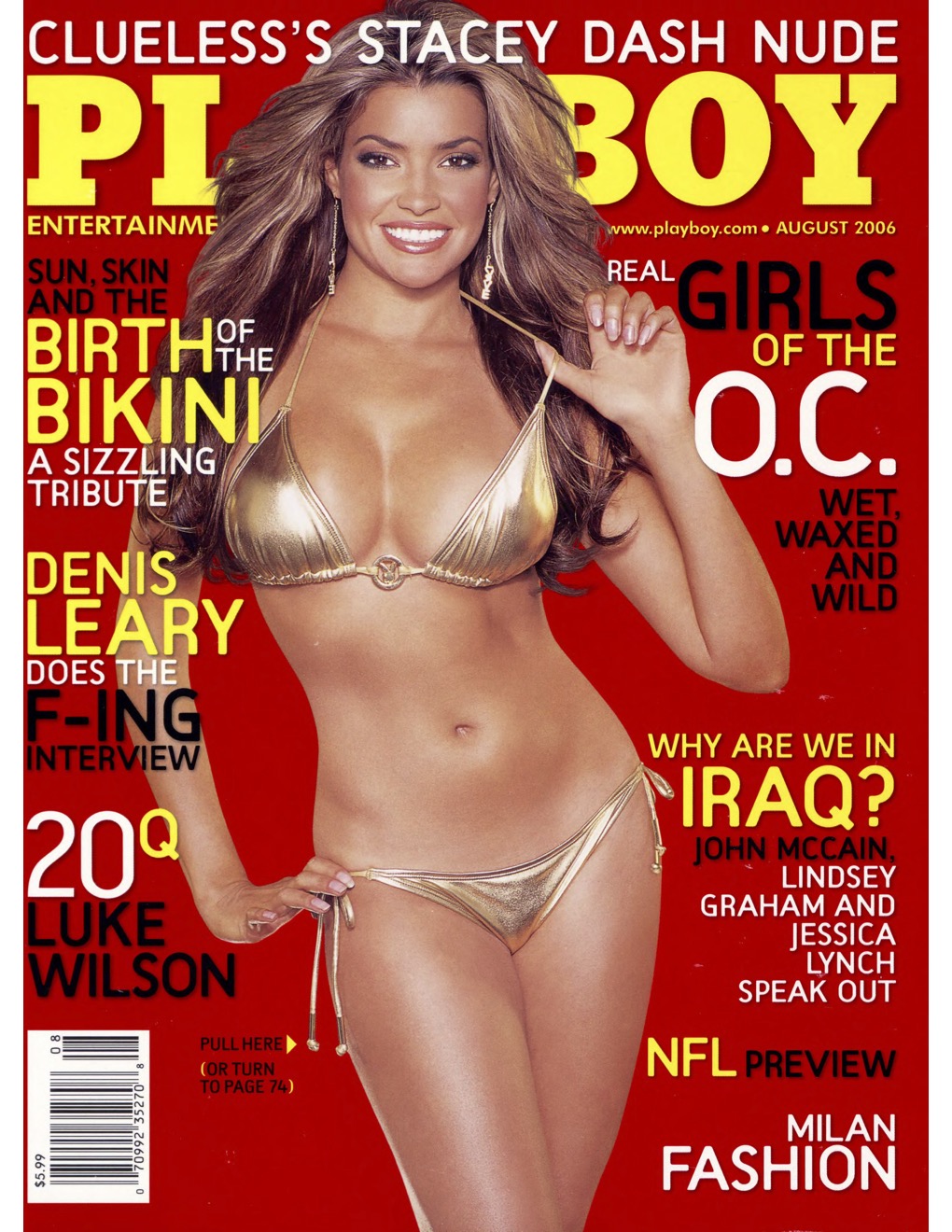 Playboy Magazine, August 2006
The August 2006 issue of Playboy Magazine offers a blend of thought-provoking articles, engaging interviews, and enticing pictorials.
"Why Are We In Iraq?" by Eugene Jarecki presents a broad cross-section of American perspectives on war and security, featuring voices such as actor Ethan Hawke, ex-soldier Jessica Lynch, and Senator John McCain.
"The Bikini at 60" celebrates the 60th anniversary of the world's tiniest swimsuit and the women who have worn it over the decades. "All Roads Lead to Brazil" by Sloane Crosley recounts the author's personal experience with a Brazilian bikini wax, and Rocky Rakovic shares his own waxing experience.
"All Clear" by Richard Carleton Hacker is a toast to vodka and gin, the clear spirits that are a summer staple. "Playboy's 2006 NFL Preview" presents insights from more than 25 top NFL players, coaches, and analysts, as well as predictions for the coming season.
In the fiction section, "Cul-De-Sac" by J. Robert Lennon explores the discontents of suburban life and infidelity. "Radicals on the Rise" by John Dean examines the rise of extreme authoritarian leaders.
The issue features an interview with comedian Denis Leary, known for his satirical rants and roles in television series such as Rescue Me. Actor Luke Wilson also shares about his career and personal life.
The pictorials include Stacey Dash's impressive career journey from the Bronx to Hollywood, Playmate of the Month Nicole Voss showing her blooming beauty, and a glance at the sun-kissed beauties behind California's "orange curtain" in "Real Girls of the O.C.".