Playboy Magazine, December 2005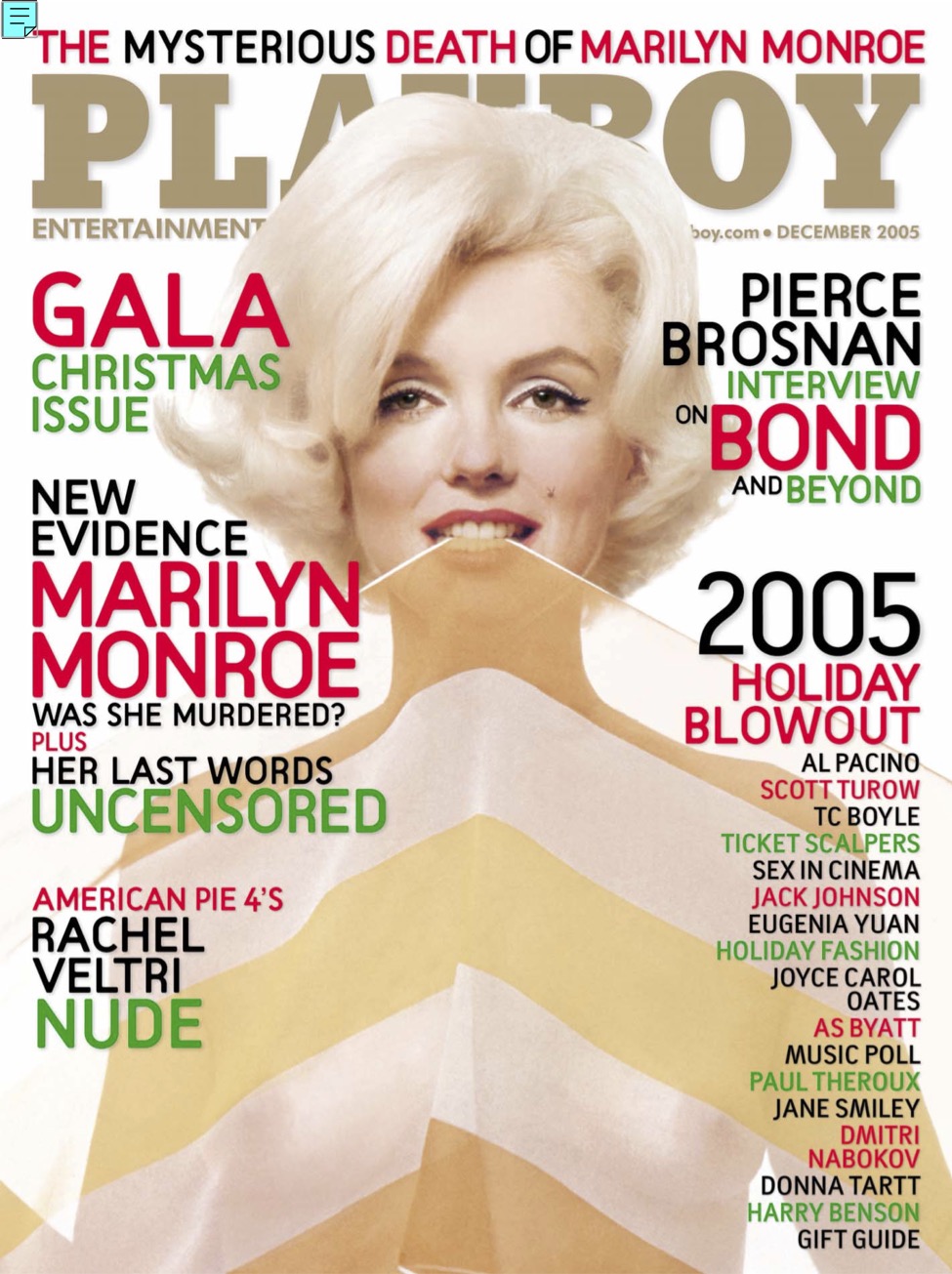 Playboy Magazine, December 2005
The December 2005 issue of Playboy Magazine presents an array of exciting and intriguing features.
"The Strange, Still Mysterious Death of Marilyn Monroe" by Lisa DePaulo takes you on an investigative journey to uncover the truth behind the iconic star's mysterious demise.
In "The Ticket Masters" by Jonathan Littman, you'll delve into the high-stakes world of Super Bowl ticket brokering, where fortunes can be made or lost in a week.
"Party of the Year!" provides a cheeky overview of the year's most memorable celebrity antics, while "Lolita 50 Years Later" commemorates Vladimir Nabokov's controversial masterpiece, with insights from thirteen authors and artists.
Playboy's Holiday Gift Guide curates an array of covetable items including a Ferrari laptop and a Ducati Sport1000.
"2005 Music Poll" lets readers voice their favorite tunes of the year, and "Nothing But Net" by David Kaplan prepares you for the college basketball season with picks for the top 25 teams.
The fiction section features "A Christmas Story: Three Quarters of the Way to Hell" by T.C. Boyle, and an excerpt from Scott Turow's novel, "Ordinary Heroes".
The Playboy Forum explores the implications of Florida's new "Stand and Fire" law, which expands a person's right to use lethal force in self-defense.
Our 20Q presents an intimate chat with acting icon Al Pacino, while the Interview section brings you up close with Pierce Brosnan as he discusses life after James Bond and his new role in the dark comedy, Matador.
The pictorials feature the best of "Sex in Cinema 2005", the beautiful Playmate Christine Smith, and Rachel Veltri from "American Pie Presents Band Camp".
Dive into this issue for an exciting mix of intriguing articles, candid interviews, and sizzling pictorials.