Playboy Magazine, September 2005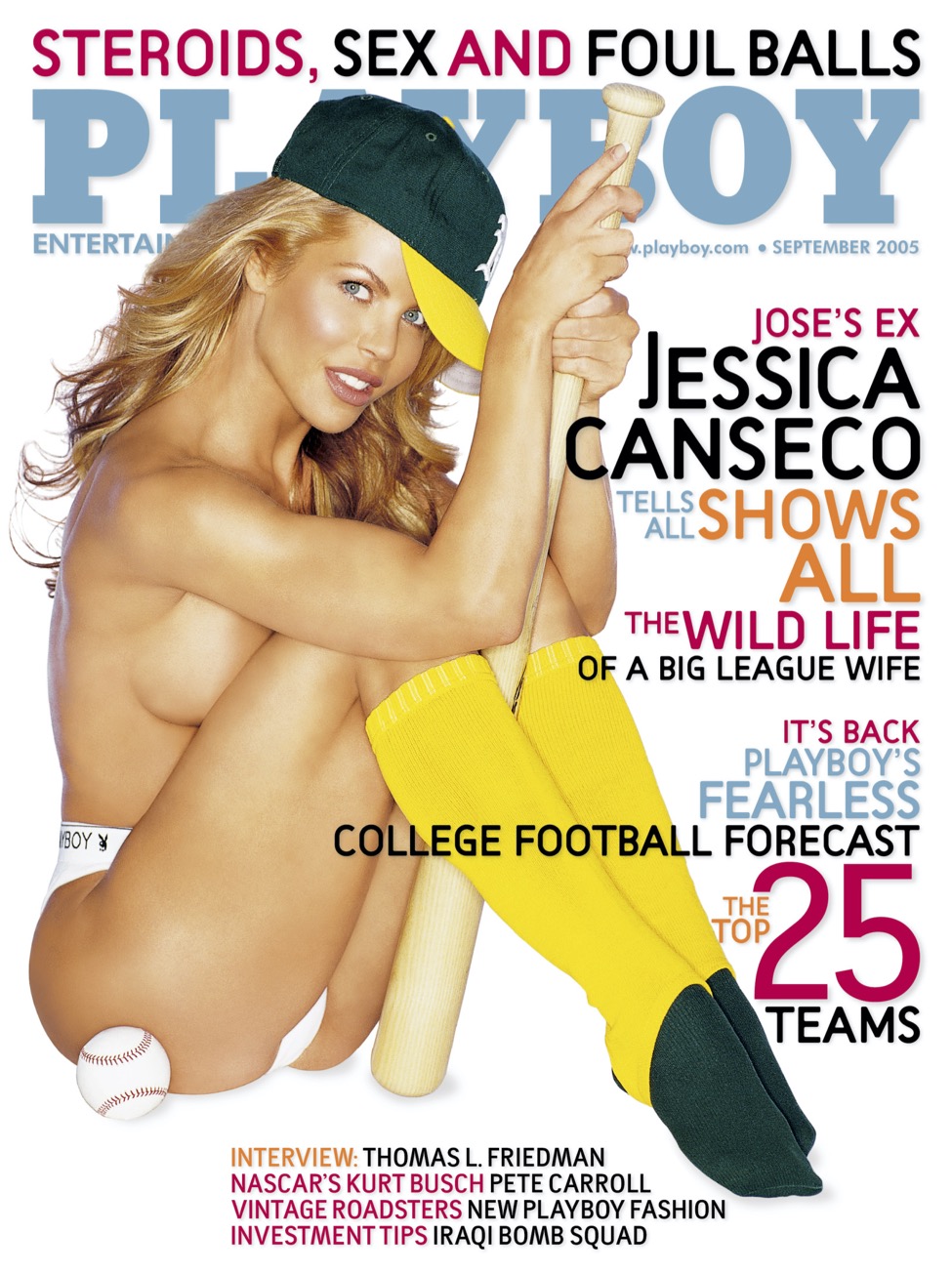 Playboy Magazine, September 2005
The September 2005 issue of Playboy Magazine offers a compelling mix of thought-provoking articles, intriguing interviews, and captivating pictorials.
In "Iraq", Mark Boal takes you on a patrol through Baghdad, illustrating the dangerous landscape of this war-torn city. For car lovers, Ken Gross' "Sport Stars" takes you back to the '50s and '60s to reminisce about the finest two-seater roadsters ever built.
Raymond F. Devoe Jr. shares sound advice in "Many Happy Returns", sharing his wisdom on financial planning acquired over his 50-year career. Sports fans will appreciate Gary Cole's "Playboy's 2005 College Pigskin Preview", which ranks the top college football teams and offers an insightful interview with USC coach Pete Carroll.
The fiction section features Robert Coover's "The Fisherman and the Jinn", a compelling tale of a fisherman facing a dilemma over his granted wishes. Ishmael Reed's "Back to the 1930s?" in the Playboy forum brings forth a critique of the current state of America's underclass, likening it to the Depression era.
The 20Q section features a fascinating conversation with NASCAR champion Kurt Busch, while the interview section offers an enlightening discussion with Thomas L. Friedman, a prominent commentator on globalization.
Pictorial highlights include the seductive "Swedish Blondes", demonstrating the allure of Stockholm's beauties, and "The Slugger's Wife", showcasing Jessica Canseco in a revealing light.
From entertaining news and party jokes to intimate peeks into the world of Hef and his Mansion, this issue promises an engaging and insightful read.