Playboy Magazine, April 1978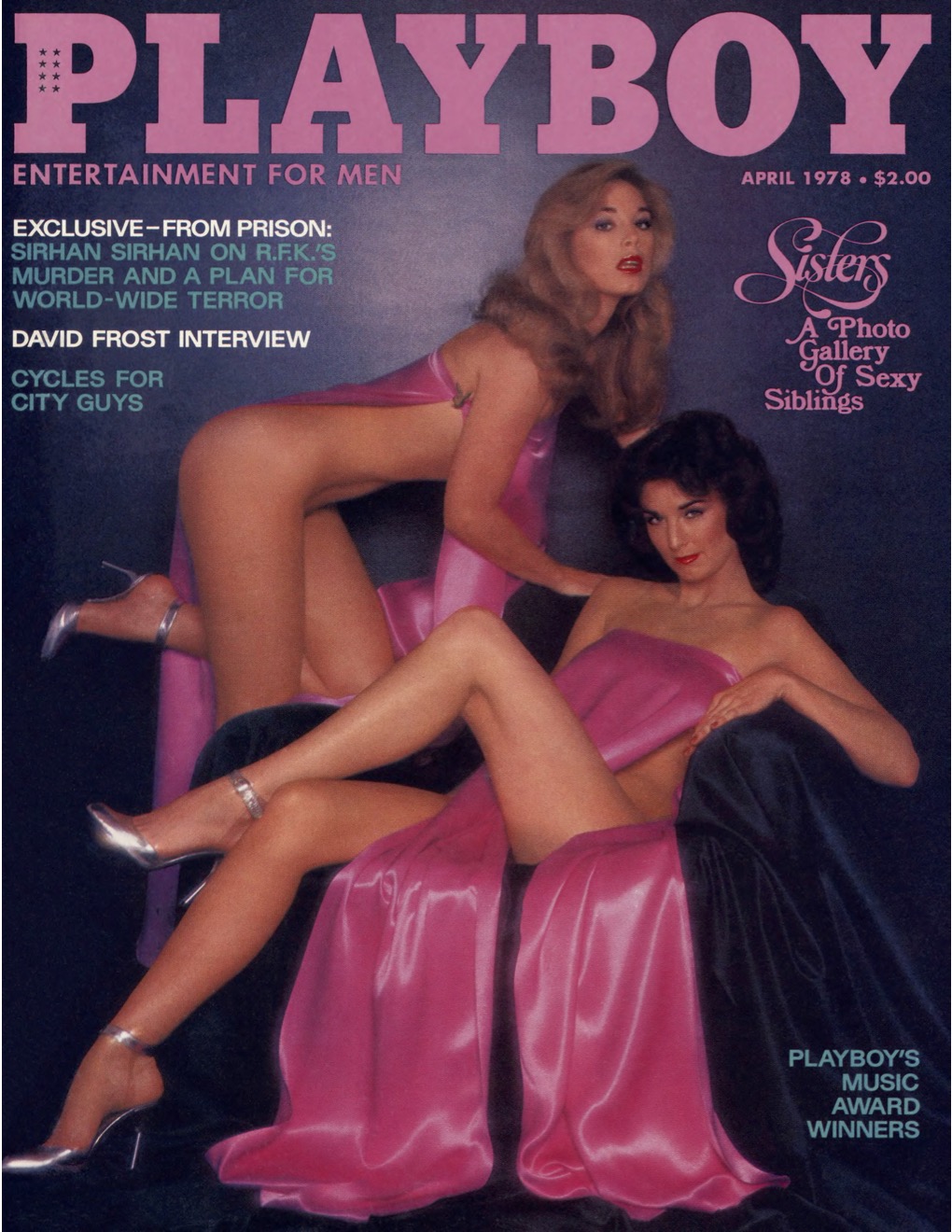 Playboy Magazine, April 1978
The April 1978 issue of Playboy Magazine brings a variety of captivating and provocative content.
This issue's Playboy Interview introduces David Frost, America's most visible interrogator, who shares about his groundbreaking five-part interview with former President Nixon, his own career, and his reputation as a ladies' man.
Further delving into political terrain, "The Breaking of Richard Nixon" by James Reston, Jr., provides the behind-the-scenes story of the Frost-Nixon interviews, giving readers unique insights into the process and impact of these historic exchanges.
In "Inside Sirhan," James McKinley explores the mysterious case of Sirhan Sirhan, who was arrested for the assassination of Robert Kennedy. Based on conversations with Sirhan's only close friend in prison, this article allows readers to delve into Sirhan's mind and form their own opinions about his mental condition.
"The Fillies of Crazy Horse," a pictorial essay, gives readers a glimpse into the Parisian life represented by this Paris club for nearly 30 years, showcasing the girls that can drive any stud crazy.
The third part of the "Pushed to the Edge" series by Craig Vetter takes the reader on an adrenaline-filled skydiving adventure. Vetter jumps out of an airplane, facing terror firsthand and managing to keep his lunch, all for your reading enjoyment and a modest fee.
In addition, the Playboy Sex Poll asks readers about their ideal living arrangement for perfect sex, adding a provocative touch to the magazine's regular features.
The April 1978 issue of Playboy Magazine continues to bring its readers a diverse mix of interviews, articles, and pictorials, cementing its place as a classic collector's item.
Look for this issue in vintage magazine stores or on online platforms specializing in old and collector's magazines.