Playboy November 1959 Issue - Holidays, Hollywood, Sleep & Elegance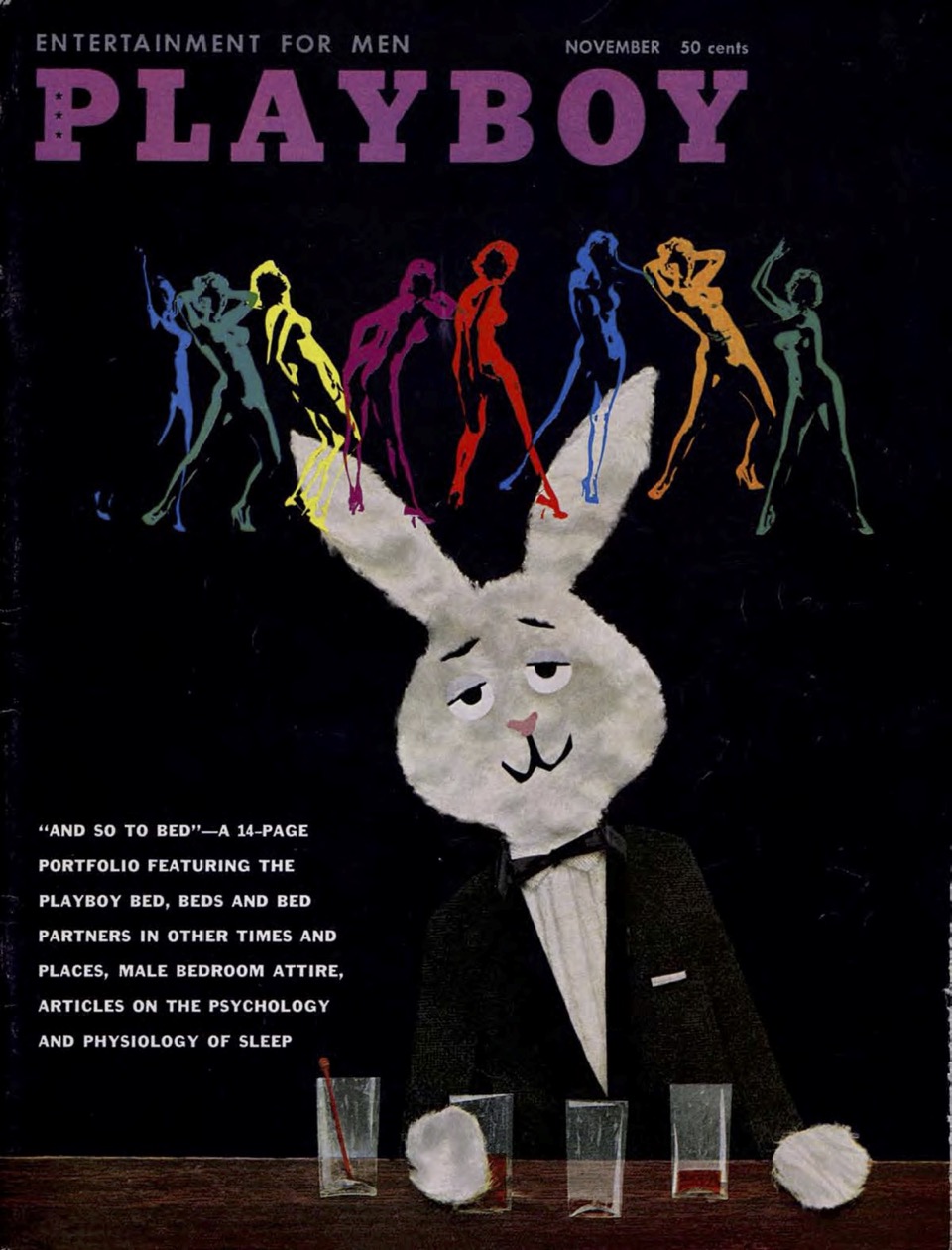 Playboy November 1959 Issue
Playboy's November 1959 issue is a rich mix of fiction, humor, lifestyle, and culture. The issue features "A Cry from the Penthouse", a gripping fiction piece and "A Long Time to Swing Alone", another compelling story. To tickle your funny bone, "Holiday Office Parties" brings humorous insights. The issue also dives into Hollywood's connection with Europe through a pictorial feature titled "Hollywood Goes European".
Gift suggestions are provided for the leisurely, sporty, and elegant playboy. "The Joan Club" is another fiction piece to get immersed in. There is an introduction to the "Cocktail Waitress on the Sunset Strip" who is the playmate of the month. As usual, the magazine comes with "Playboy's Party Jokes" for humor enthusiasts.
A special segment focuses on sleep with a compendium "And So To Bed", an article on "The Psychology of Sleep" and "The Physiology of Sleep". The issue also covers modern living aspects with "The Playboy Bed" and showcases beds from various times and places in a pictorial feature. The fashion-conscious can find inspiration in "The Oriental Robe".
With a serving of satire, food tips in "Beautiful Soup", and a ribald classic "A Piece of Fine Linen", this issue caters to a wide array of interests. There are also articles featuring personalities in "On The Scene".
Collectors and enthusiasts can find this issue in vintage magazine shops or through online platforms specializing in vintage publications. Digital versions may also be available.