Playboy Magazine, September 1981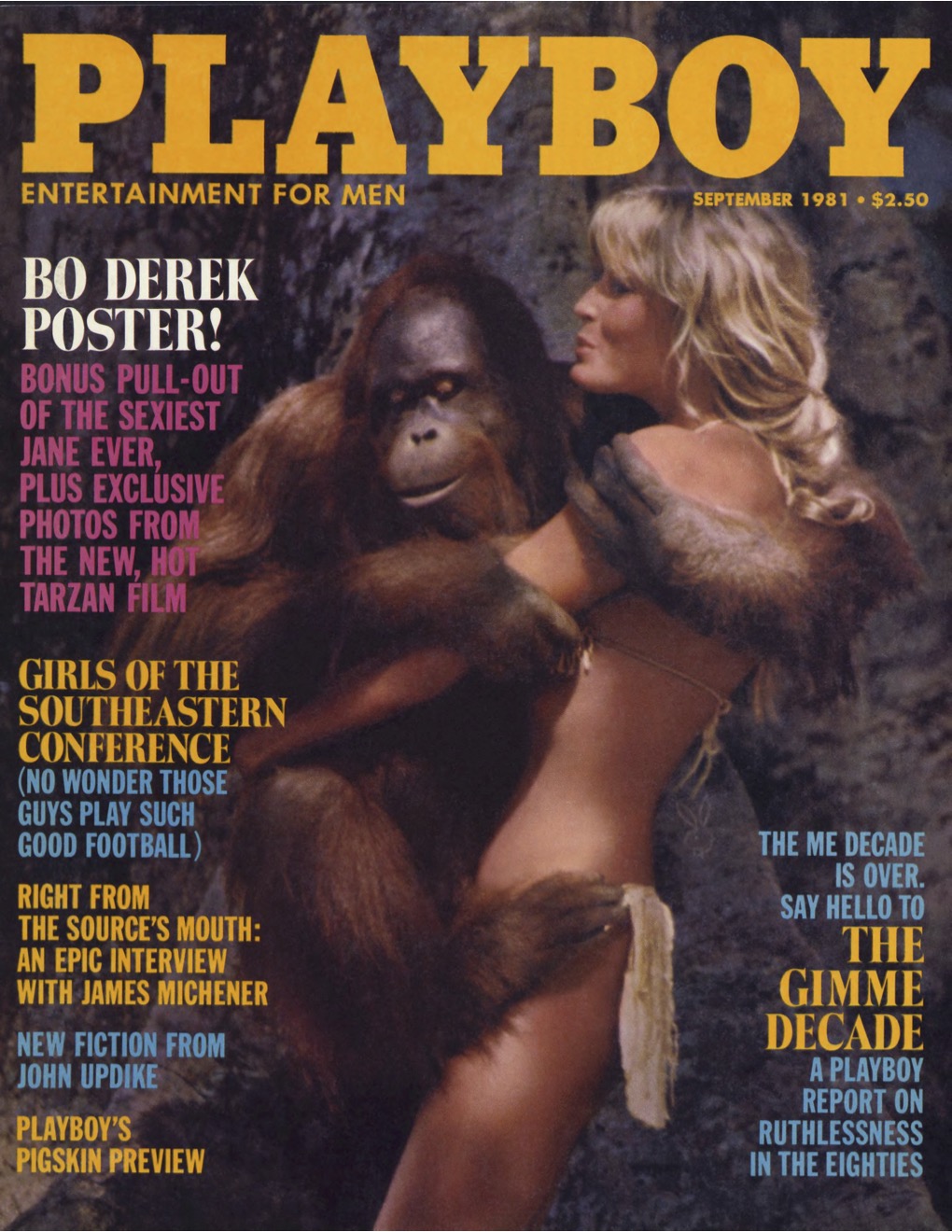 Playboy Magazine, September 1981
The September 1981 issue of Playboy Magazine offers a compelling blend of stunning pictorials, thought-provoking articles, engaging interviews, and captivating fiction.
Kicking off the issue, there's a special Bo Derek poster pull-out, which features the iconic actress known for her role in the movie "10". This edition also includes exclusive photographs from the new Tarzan film, promising visual delight for readers.
Playboy turns the spotlight on the stunning 'Girls of the Southeastern Conference'. This feature not only showcases beautiful pictorials but also humorously implies a connection between these girls and the exceptional performance of football teams in the Southeastern Conference.
In this issue, readers can delve into an epic interview with renowned author James Michener. Known for his sweeping historical novels, Michener offers insights into his writing process, creative influences, and personal experiences.
Also featured is new fiction from acclaimed author John Updike. The Pulitzer Prize-winning writer offers a fresh narrative that promises to captivate Playboy's audience.
Sport enthusiasts will be pleased with Playboy's pigskin preview, providing insights and predictions for the upcoming football season.
Finally, the magazine presents a timely report titled 'The Me Decade is Over. Say Hello to the Gimme Decade', where it delves into the concept of ruthlessness in the 1980s, offering an interesting perspective on the changing social climate.
This September 1981 issue of Playboy is a treasure trove of entertainment, insight, and visual allure. This vintage magazine is a fascinating read for enthusiasts and collectors, available in specialty magazine stores or online platforms for old magazines.