Playboy Magazine, November 1994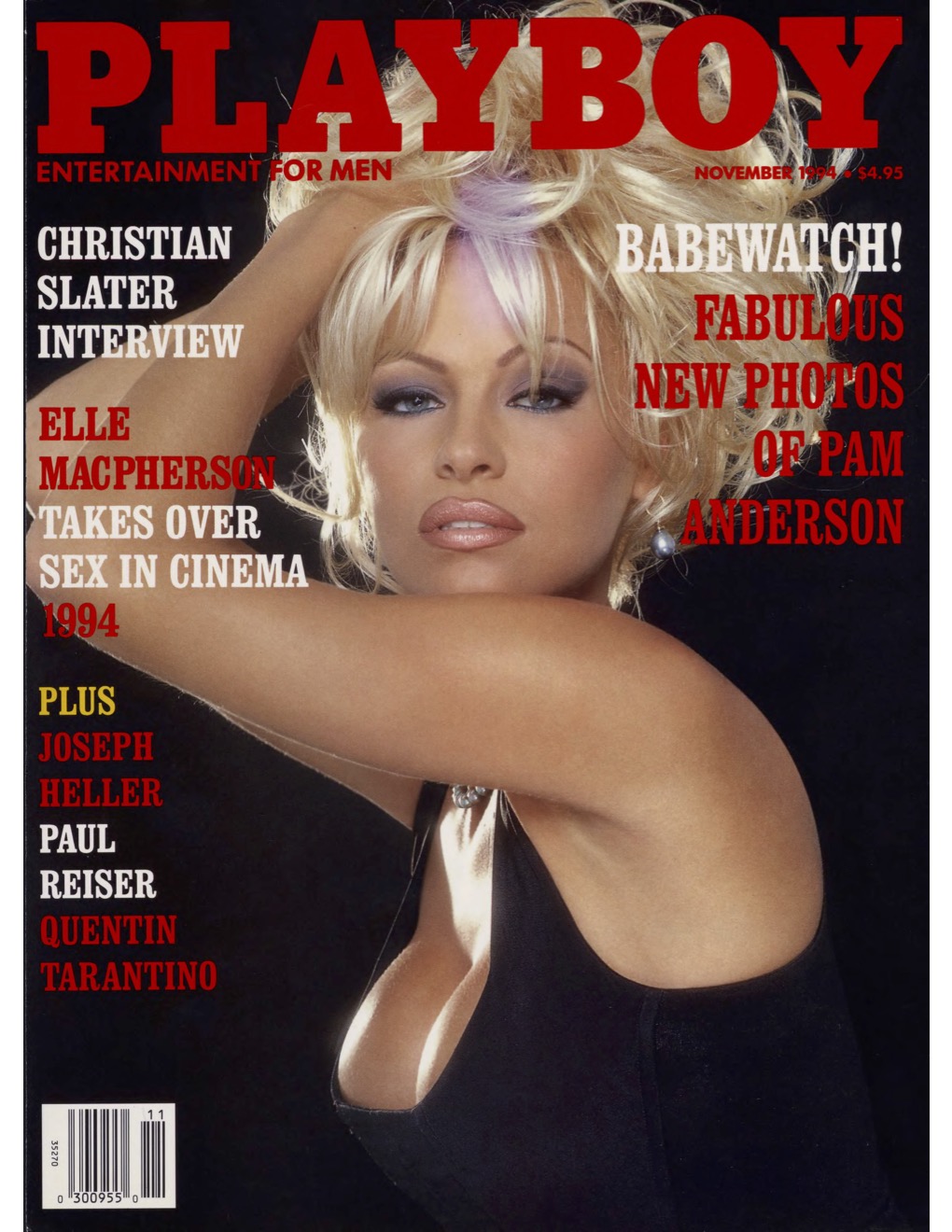 Playboy Magazine, November 1994
Playboy's November 1994 issue delivers an intriguing blend of in-depth interviews, thought-provoking articles, engaging pictorials, and tasteful humor.
Kicking off the issue is the 'Playboy Interview' with Christian Slater, an iconic actor of the time, offering personal insights into his life and work. Following this, readers are treated to 'Closing Time', a compelling piece of fiction that provides an intriguing literary diversion.
The issue then features 'Pamwatch', a captivating pictorial, followed by 'Mad About Paul', a profile of an interesting personality in the entertainment world.
The section 'New York Snow Job' dives into the world of fashion, presenting the latest winter trends in the Big Apple. This is followed by 'Rock Girls', an article exploring the world of women in rock music.
'Who's Who: Women To Watch' features emerging talents and 'Driving Miss Perry' introduces Playboy's Playmate of the Month. A lighter note is struck with 'Playboy's Party Jokes', offering readers a dose of humor.
The issue takes a serious turn with 'The Scariest Criminal in America', followed by 'Soviet Chic' providing a look at the latest trends in modern living.
'Over The Top Coats' gives readers a glimpse into winter fashion, while '20 Questions: Quentin Tarantino' offers an in-depth look at the renowned filmmaker's views and experiences.
The issue concludes with 'Sex in Cinema 1994', a captivating pictorial highlighting the most memorable sensual scenes of the year.
The November 1994 issue of Playboy Magazine can be found online or at selected vintage magazine retailers.