Playboy Magazine, May 1996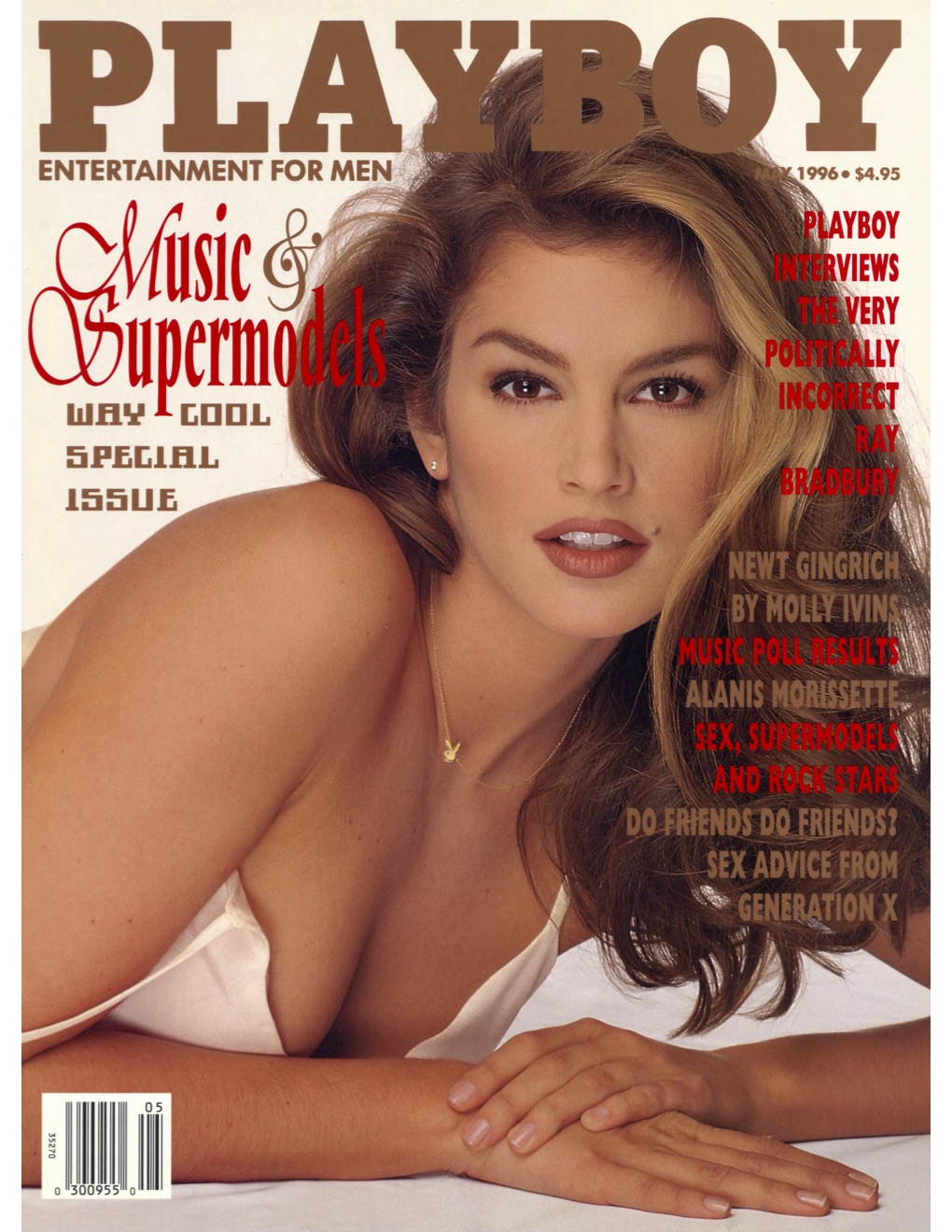 Playboy Magazine, May 1996
The May 1996 issue of Playboy Magazine presents an eclectic mix of content, from in-depth interviews and articles to eye-catching pictorials and humorous anecdotes.
The issue kicks off with the 'Playboy Interview' featuring science fiction icon Ray Bradbury. Readers can explore the dynamics of platonic relationships turned romantic in the article 'Can Friends Do It?' and enjoy a striking pictorial titled 'Electra'.
'Newt', a Playboy profile, provides insight into a prominent personality, while 'Rockin' Fashion' keeps readers up to date with the latest fashion trends. Sports enthusiasts will appreciate 'Playboy's 1996 Baseball Preview' and the 'Playboy Gallery' features Debra Jo Fondren.
Dive into the world of sound with the 'Sound Advice' home audio section, and explore the changing landscape of broadcast media with 'The Rise of Radio U'.
'Renegade Bride', Playboy's Playmate of the Month, adds a touch of glamour, and 'Party Jokes' offers some light-hearted entertainment. Readers can also delve into the intriguing 'Social History of Rock Stars and Supermodels'.
The issue also features 'Table Stakes', a modern living section, and revisits a past playmate in 'Playmate Revisited: Cynthia Myers'. The fiction piece 'Termination Dust' and the 'Supermodels' pictorial provide further variety, rounded out by two music-related articles: 'Playboy Music 1996' and 'Alanis Morissette Is a Big Deal'.
The magazine can be purchased online or at select vintage magazine stores.