Playboy Magazine, April 1996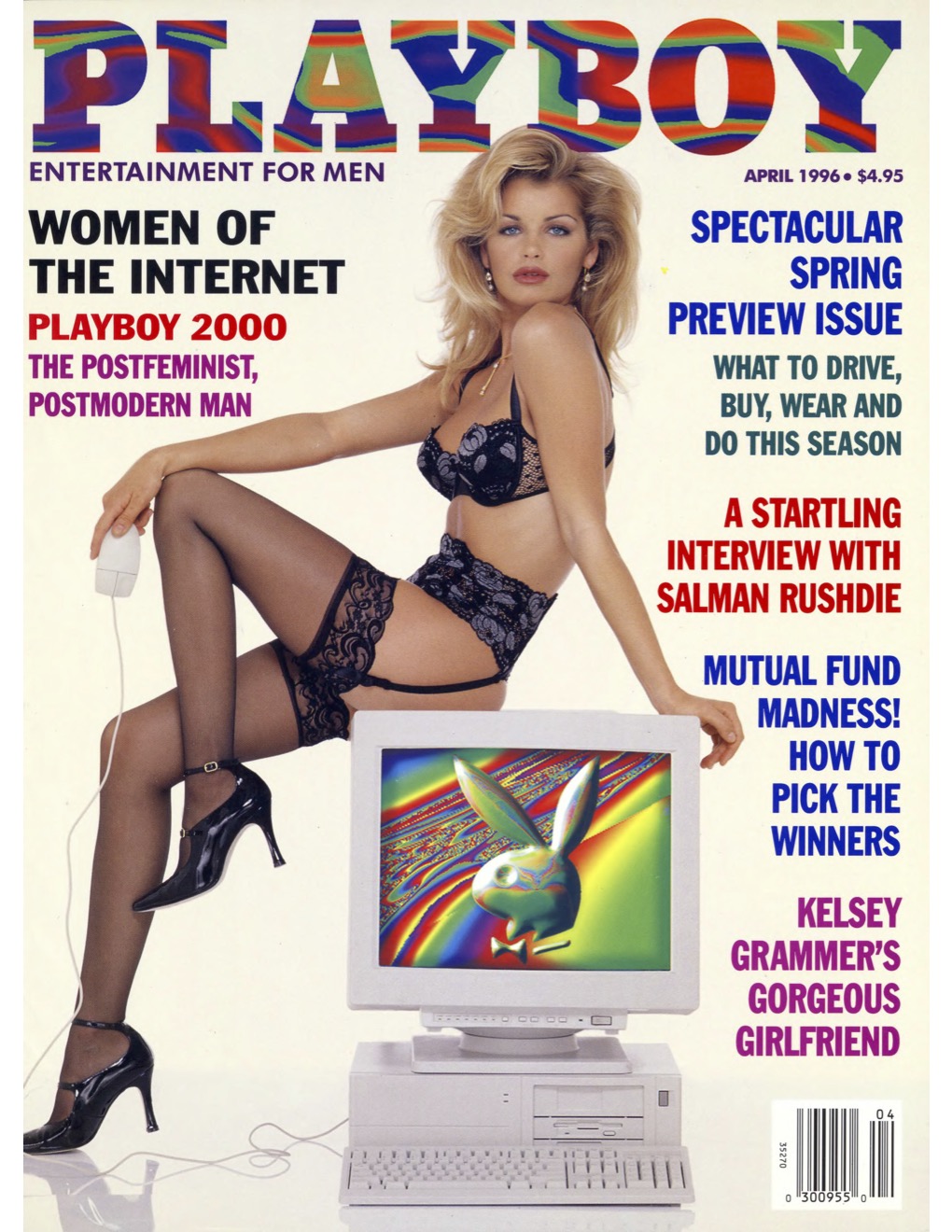 Playboy Magazine, April 1996
The April 1996 issue of Playboy Magazine offers a wealth of content from fascinating interviews to intriguing pictorials, thought-provoking articles, and a touch of humor.
Leading the pack is the 'Playboy Interview' featuring a candid conversation with author Salman Rushdie. This is followed by an article titled 'What's New' that discusses recent trends and developments.
'Tammi and the Bachelor' offers an enticing pictorial, while 'Inside Buchanan's Bunker' provides a deep dive into political intrigue. The magazine also features a look at the world of automobiles with 'Cute as a Bug', before challenging conventional wisdom with 'Everything You've Heard About Mutual Funds Is Wrong'.
Stay on top of fashion trends with the 'Spring & Summer Fashion Forecast', and explore differing viewpoints with 'The Reluctant Conservative'.
Get to know 'Virtually Gillian', Playboy's Playmate of the Month, and enjoy some laughs with the 'Party Jokes' section. The edition also includes a piece of fiction titled 'In the Upper Room', a 'Playmate Revisited' segment with Lillian Muller, and a glimpse into romantic travel with 'Passport to Romance'.
The 'Playboy Gallery' showcases the work of renowned photographer Helmut Newton, while 'Flaming Assets' delves into modern living. Don't miss the captivating 'Women of the Internet' pictorial, and the exploration of 'Over-The-Top Electronics'.
Wrapping up the issue is '20 Questions' with actor Michael Madsen.
The magazine can be purchased online or at select vintage magazine stores.