Playboy Magazine, February 1991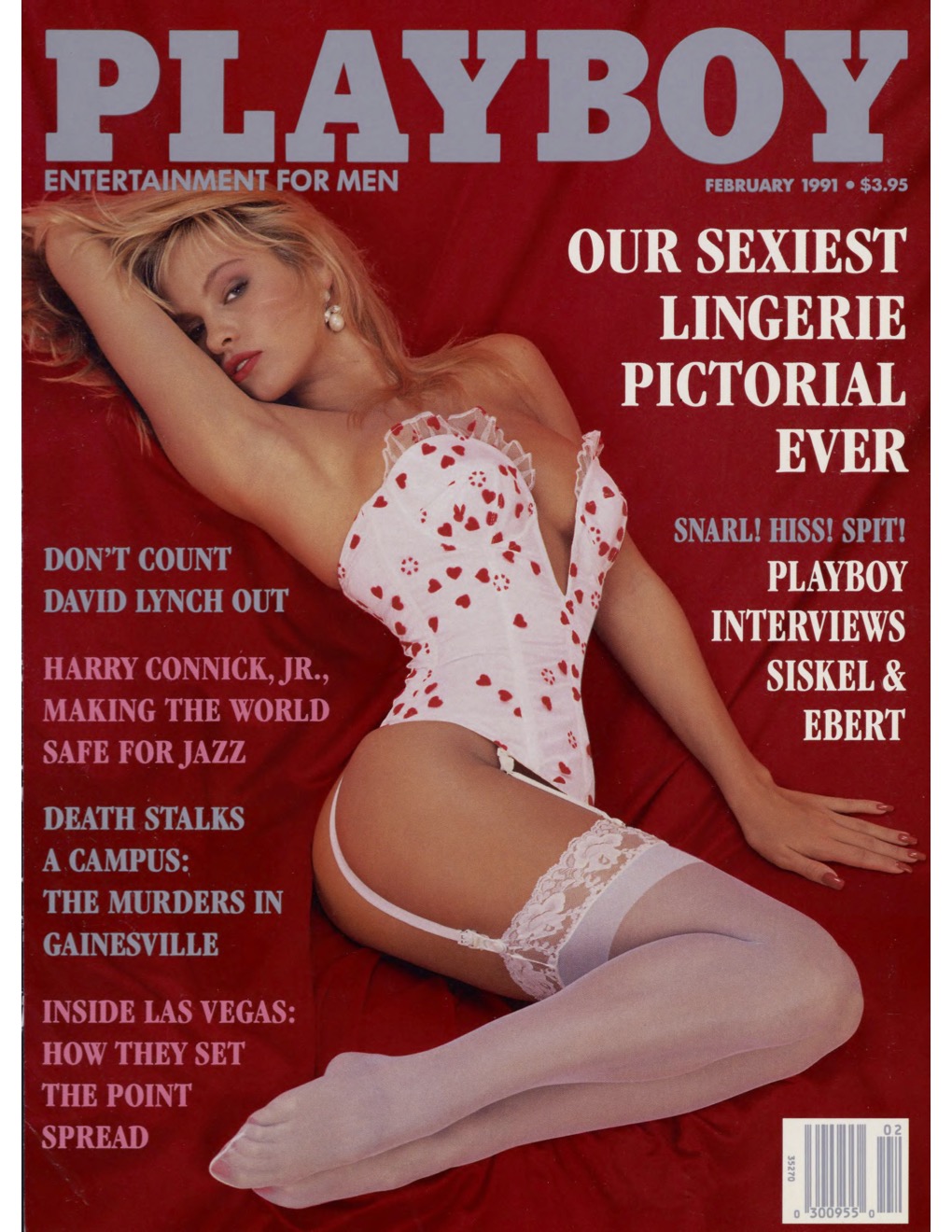 Playboy Magazine, February 1991
The February 1991 issue of Playboy Magazine offers a wide range of engaging content.
The 'Playboy Interview' features renowned film critics Siskel & Ebert in a candid conversation, bringing their movie insights to the magazine's audience.
In the featured article, 'Harry Connick, Jr., Gets the Big Break', readers explore the life and career of the acclaimed musician and actor. The 'Flex Appeal' pictorial offers a visual feast, while 'The Terror in Gainesville' provides a gripping read.
The issue also includes the fictional work 'Zack & Jill', and a review of sensual imagery in 'The Year in Sex' pictorial.
In 'Sure-Fire Gifts for Babes', the magazine provides tips on gifting, and introduces 'Thom's Cruisin'' as the 'Playboy's Playmate of the Month'. The popular 'Playboy's Party Jokes' section keeps the humor alive.
The issue also features another piece of fiction, 'My Life with Joanne Christiansen', and provides style tips in 'Silk Boxers!'.
The 'Playboy Profile' explores the enigmatic world of Twin Peaks and its creator in 'You Are Now Leaving Twin Peaks' and 'The Demons of David Lynch'.
The magazine also takes readers down memory lane with 'Of Human Brundage', a nostalgic feature. The '20 Questions' segment features actress Lena Olin, and the 'Anatomy of a Point Spread' article explores the intricacies of sports betting.
The February 1991 issue of Playboy Magazine is available for purchase online and at selected vintage magazine retailers.