Playboy Magazine, August 1991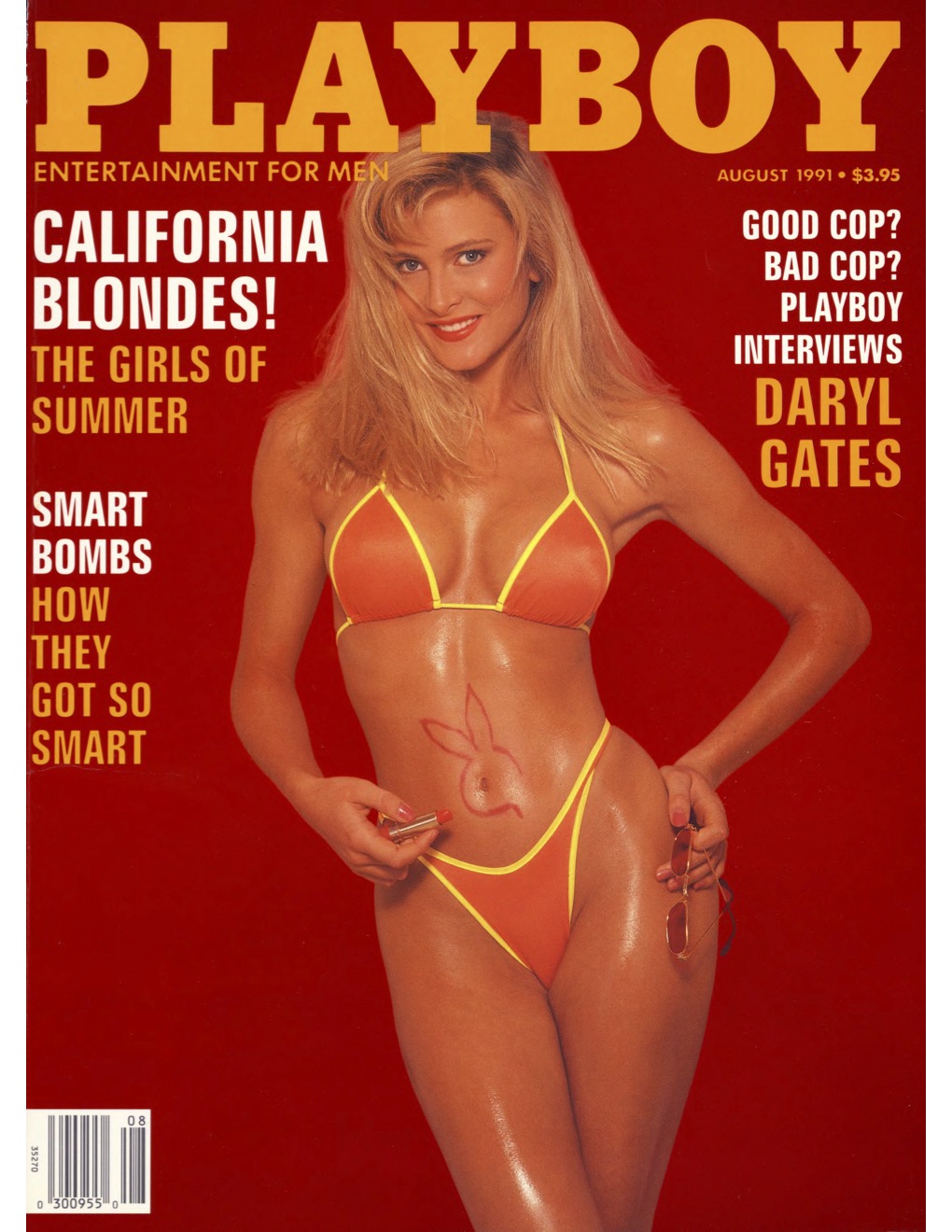 Playboy Magazine, August 1991
The August 1991 issue of Playboy Magazine offers a fascinating blend of conversation, culture, lifestyle, and entertainment.
The issue leads with 'Playboy Interview: Daryl Gates', a candid conversation with the controversial police chief known for his tough-on-crime stance.
The fiction piece, 'Boomtown', by Craig Vetter offers a stimulating read, while 'Yesterday's Wild Child' presents a captivating pictorial.
'Back-To-The-Future Stuff' is an intriguing article that explores the progression of various lifestyle elements. The Playmate of the Month feature, 'Vegas Winner', introduces readers to another charming playmate.
A series of articles on golf, including 'The Golf Crisis', 'A Conversation with Lee Trevino', and 'Q School Confidential' offer in-depth insights into the world of golf. The section ends with 'The Perfect Lesson', an instructional piece for golf enthusiasts.
'Playboy's Party Jokes' add a dash of humor, while 'The Men From DARPA' looks into the workings of the Defense Advanced Research Projects Agency.
The issue wraps up with '20 Questions: Robert Downey Jr.', a conversation with the talented actor, 'Great Bowls of Fire', a food feature, and 'Playboy's Automotive Report', providing readers with the latest automotive news.
The August 1991 issue of Playboy Magazine is available for purchase online and at selected vintage magazine retailers.