Playboy Magazine, April 1987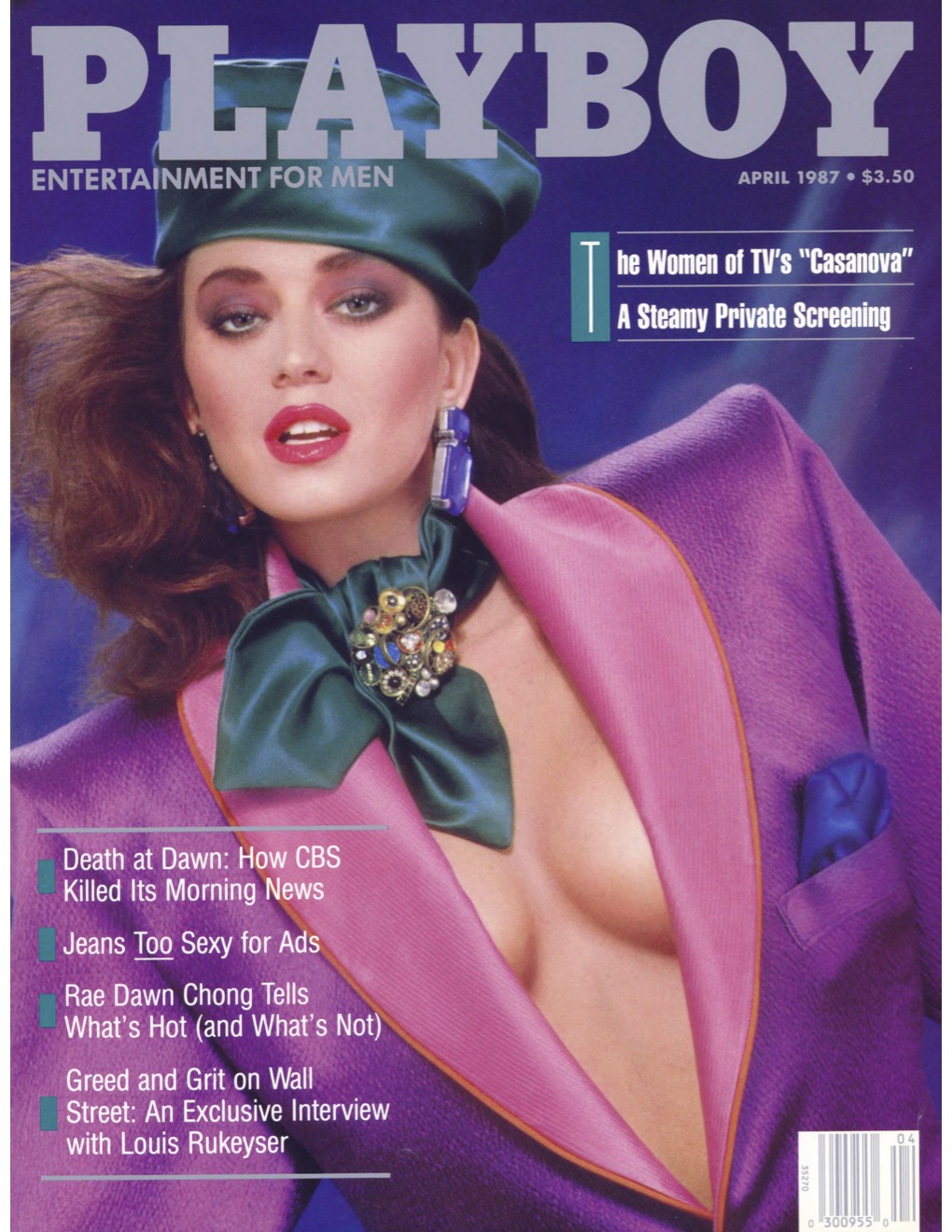 Playboy Magazine, April 1987
The April 1987 issue of Playboy Magazine offers an engaging blend of insightful interviews, thoughtful articles, fashion tips, and glamorous pictorials, staying true to Playboy's unique style and approach.
The issue kicks off with a candid interview with Louis Rukeyser, providing a profound look into his life and career. It also includes a quick conversation with Congressman Richard A. Gephardt. The magazine delves into hard-hitting journalism with 'The Sellout of CBS News', an article that investigates the changes within the renowned news corporation.
'Jean Dreams' is a captivating pictorial that blends fashion with glamour, while 'They Fight by Night' is an intriguing article that adds depth to the magazine's content. 'Dress to Impress' is a fashion segment that offers style advice to readers, and 'Intentional Pass' is a gripping fiction piece that showcases the literary side of Playboy.
The magazine also includes an insightful article titled 'Playing Soldier' and a modern living feature 'Night Moves'. 'Adventurous Anna', the Playboy's Playmate of the Month, is accompanied by Playboy's signature Party Jokes for a touch of humor.
The issue continues with the fiction story 'The Little Blue Pill', a food segment 'Tin-Can Galley', and 'Playboy Music '87' - a survey on the year's music scene. 'Quarterly Reports: Real Deals' is an informative article that is sure to interest readers.
The issue wraps up with a captivating pictorial 'Here Comes Casanova', '20 Questions' featuring Rae Dawn Chong, a segment called 'Fast Forward', and a behind-the-scenes glimpse in 'Playboy on the Scene'. The April 1987 issue of Playboy Magazine is available online and in select vintage magazine stores.