Playboy Magazine, June 1992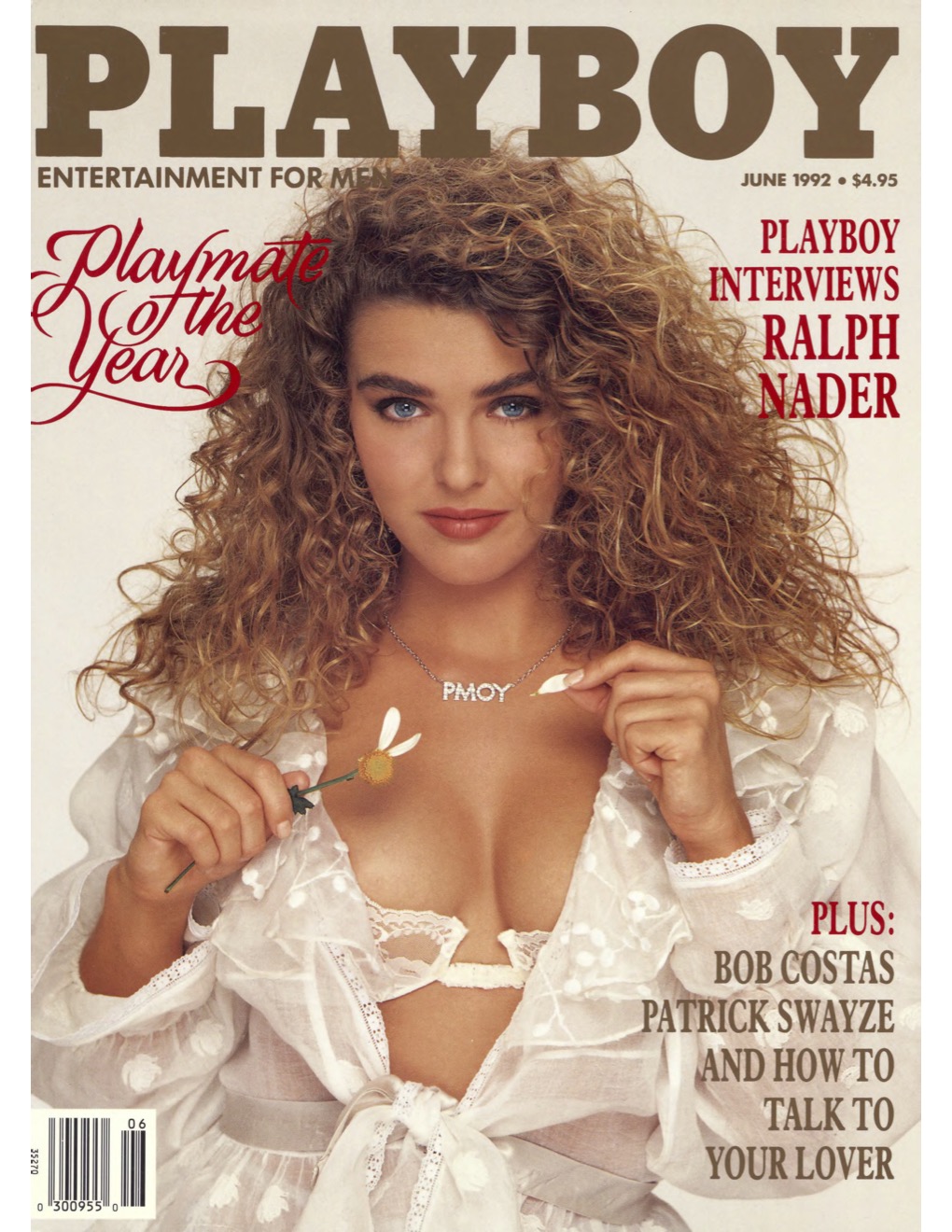 Playboy Magazine, June 1992
The June 1992 issue of Playboy Magazine features a candid interview with Ralph Nader, enticing pictorials, fiction, a fashion guide, articles on a variety of topics, and humor.
Description: The June 1992 issue of Playboy Magazine delivers a vibrant assortment of interviews, pictorials, articles, fashion tips, humor, and more to engage its readers.
The issue opens with 'The Playboy Interview: Ralph Nader', offering a candid conversation with the renowned political activist. In 'Presumed Guilty', readers are presented with an in-depth investigation into the complexities of justice, while 'Hong Kong Outlaws' delves into the intriguing dynamics of this vibrant city.
The 'Video Vamp' and 'Playmate of the Year' pictorials offer captivating visual delights, while 'An Elegy for September' delivers an engaging piece of fiction. 'Styled in Seattle', introduces Playboy's Playmate of the Month.
'Playboy's Party Jokes' provide a dose of humor, and 'Real Men Wear Silk' offers a stylish guide to men's fashion. Foodies can appreciate 'The Best Place in Town', and 'Playboy Collection' showcases the latest trends in modern living. '20 Questions' features actor and heartthrob Patrick Swayze, and 'The Thinking Man's Guide to Talking with Women' offers a touch of timeless advice.
The June 1992 issue of Playboy Magazine is available for purchase online and at select vintage magazine retailers. Dive into this classic issue and experience a slice of pop culture from the early 90s.