Playboy Magazine, July 2000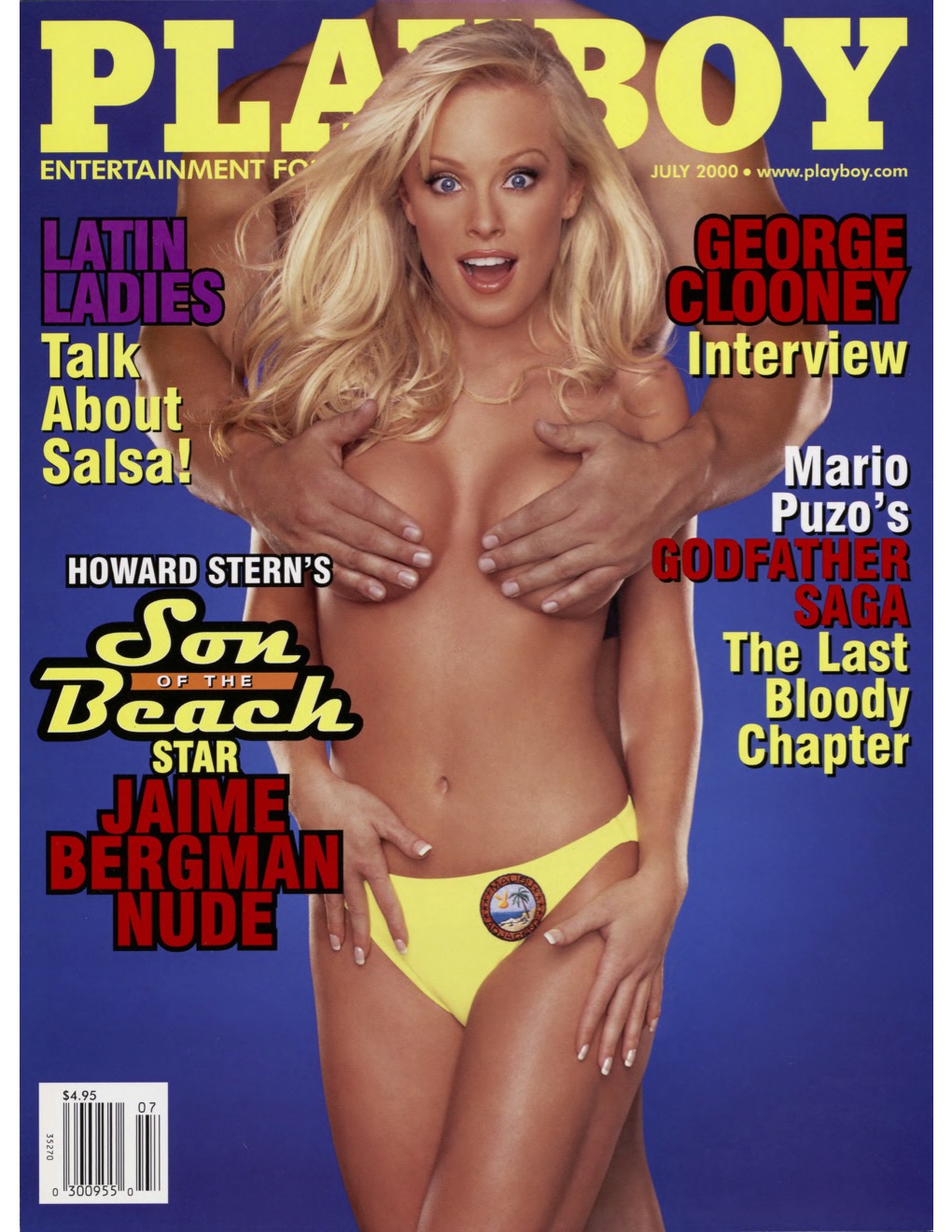 Playboy Magazine, July 2000
Playboy's July 2000 issue is an exploration of contemporary culture, entertainment, and lifestyle.
'Still Rockin'' by Nancy L. Pritchard serves as a complete guide to rock climbing. It covers everything from essential gear to the best indoor club challenges.
'One Guy, Four Ex-Girlfriends, Lots of Wine' by Scott Bindley delves into relationship dynamics as a man holds a summit with his ex-girlfriends to understand the recurring patterns in his romantic life.
'Blood, Guts and Staple Guns' introduces readers to the world of Extreme Championship Wrestling, taking them beyond the surface-level violence and into the culture that supports it.
'Absolute Vegas' is a comprehensive guide to the city's bustling nightlife scene, spotlighting a new generation of bars and party-goers that have revitalized the entertainment capital.
'Down with the Farm' takes a close look at Funchub.com, a unique platform that's part live music TV show, part website, part record label, marking a new direction for the music industry.
The issue's 20Q section features an interview with Carson Daly, the face of MTV and the host of one of its most popular shows.
The fiction section includes an exclusive excerpt from 'Omerta', the bloody finale of the iconic 'The Godfather' mob trilogy by Mario Puzo.
The Playboy Interview for this issue is with George Clooney, a leading figure in Hollywood known for his charm, talent, and passion for social issues.
The July 2000 issue of Playboy Magazine can be purchased online or at selected outlets.