Playboy Magazine, January 1993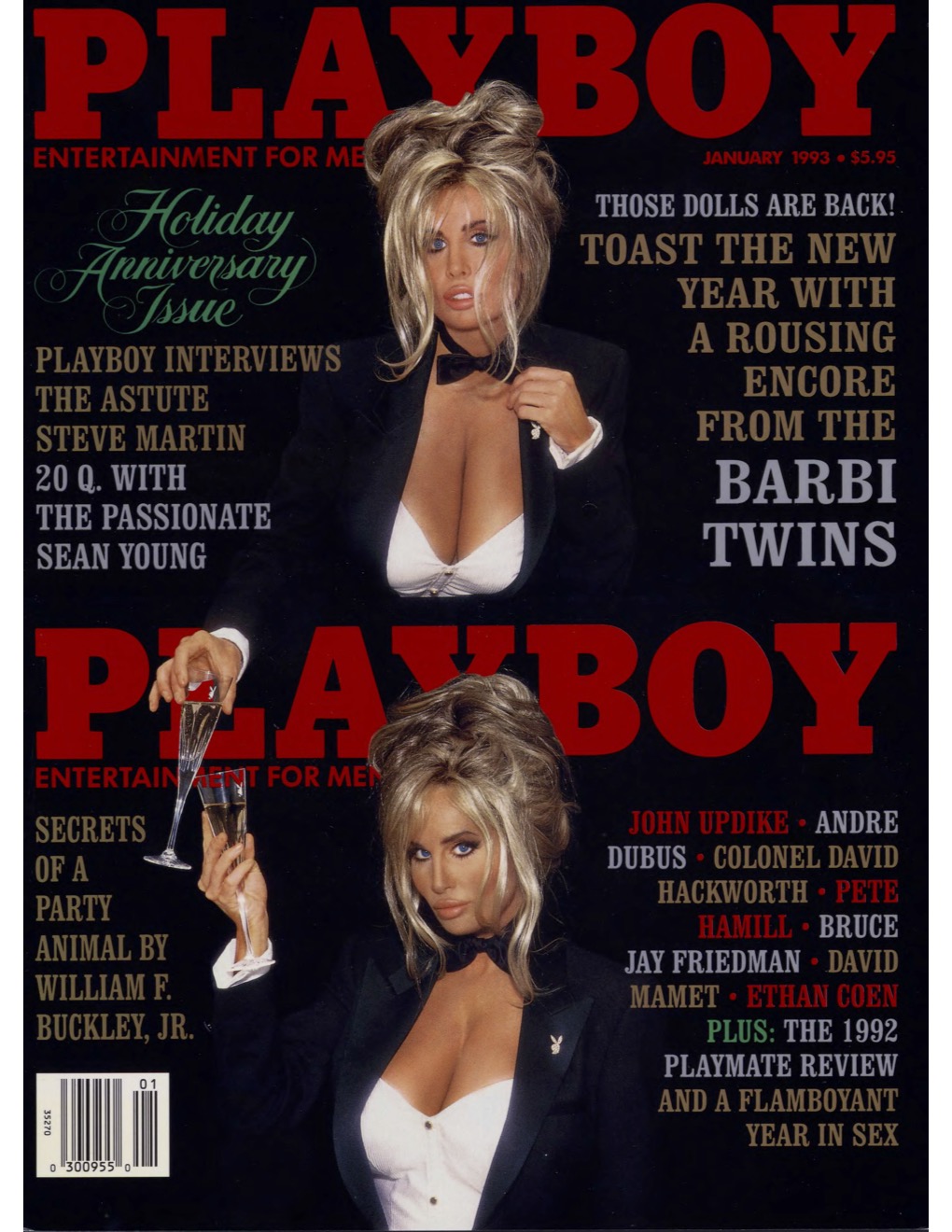 Playboy Magazine, January 1993
Start the year 1993 off with Playboy's January issue packed with entertaining and thought-provoking content, from candid interviews and pictorials to fiction, articles, and humor.
The issue begins with 'Playboy Interview: Steve Martin', an intimate conversation with the legendary comedian and actor. This edition also includes articles like 'The Age of Turnaround' and 'Nuke the Pentagon' that delve into significant global events and issues of the time.
Visual appeal is served by pictorials such as 'Twice More, With Feeling', 'The Year in Sex', and 'Playboy's Playmate Review', each presenting a different facet of Playboy's iconic photography.
Fiction lovers will enjoy 'Bluebeard in Ireland' and 'The Colonel's Wife'. Readers also get to explore the city of Prague in the 'My Prague' article, and go on a journey with 'Shout Echo!', featuring Playboy's Playmate of the Month.
Features such as 'Playboy's Party Jokes' and 'Holiday Parties of the Rich & Famous' add humor, while '20 Questions: Sean Young' provides a deeper look into the actress's life. 'Woman on the Verge of a Legal Breakdown' offers an intriguing profile piece, and 'The Watch' takes readers on a memorable memoir journey.
The January 1993 issue of Playboy Magazine is available for purchase online and at select vintage magazine retailers. Embrace the beginning of a new year with this entertaining and insightful issue.