Playboy Magazine, January 1988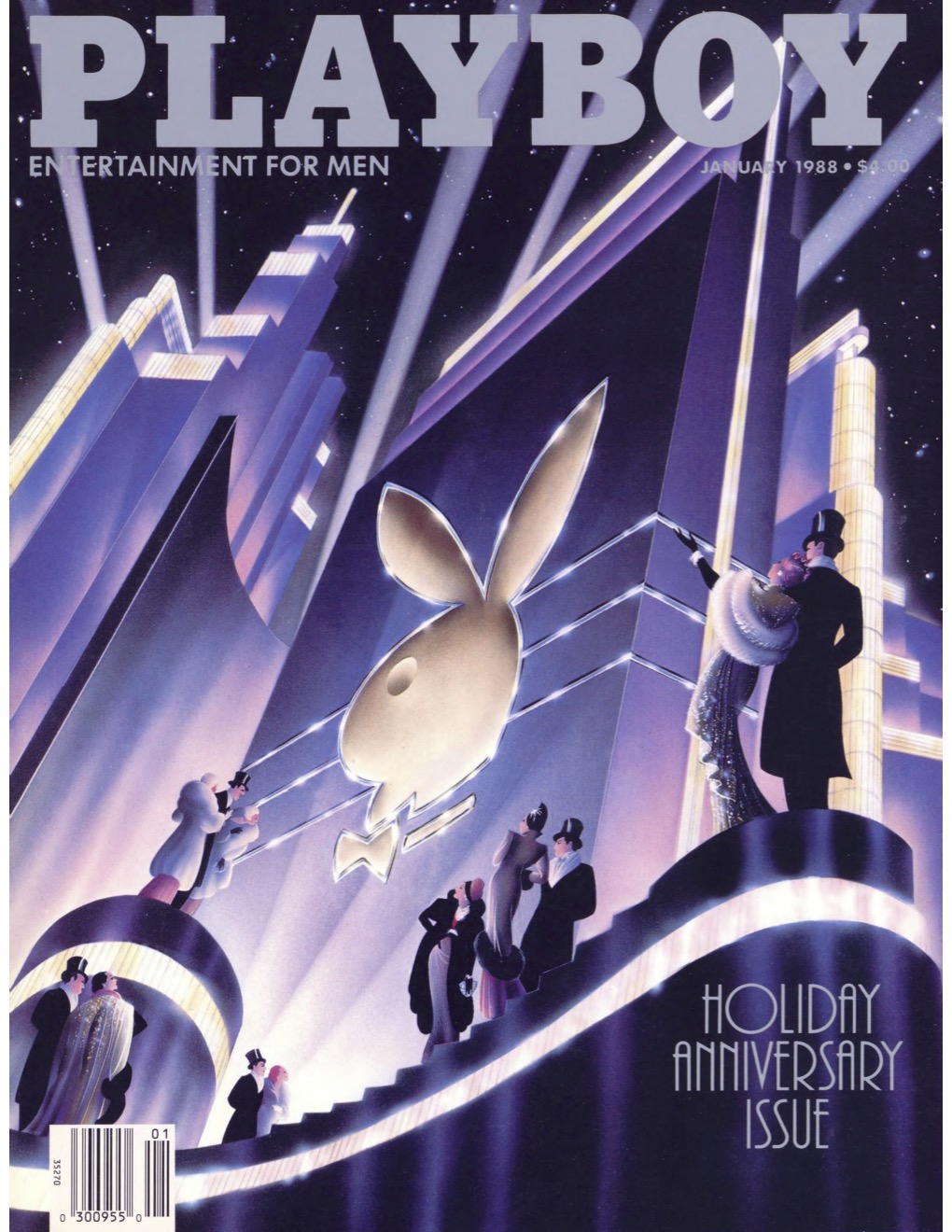 The January 1988 issue of Playboy starts the new year with a vibrant mix of content.
The 'Playboy Interview' features Arnold Schwarzenegger, the bodybuilding champion, actor, and future governor. Schwarzenegger gives readers a rare and in-depth look into his life and ambitions.
The issue contains several fiction pieces including 'The Surgeon', a gripping tale by acclaimed author Roald Dahl, 'Krazy Kat' by Jay Cantor, and 'The Curse' by Andre Dubus. These stories explore diverse themes, providing readers with a broad spectrum of narrative experiences.
The captivating pictorial of 'Kim' showcases the beauty and allure of Playboy's playmates. This issue also includes 'Playboy's Playmate Review', a comprehensive look at the past year's Playmates.
'The Sixties: A Reappraisal' includes two essays offering contrasting perspectives on a pivotal decade in history. 'Good Riddance' and 'Hail the Light' offer thought-provoking insights on the era's cultural, political, and social shifts.
'Panic in the Sheets' delves into contemporary issues of sexuality, while 'Max to the Max' takes readers through the latest fashion trends. 'Provocative Period Pieces' offers an intriguing pictorial journey through past eras.
January's 'Playboy's Playmate of the Month' is dedicated to a beauty from Canada in 'O Canada'. The issue's '20 Questions' features actress Susan Dey, while 'Playboy's College Basketball Preview' keeps sports fans up to date on the upcoming season.
Additional features include a humorous piece, 'A Night at the Cash Machine', an in-depth article on Russia's business scene in 'Quarterly Reports: Russki Business', and a culinary exploration in 'Ten-Point Spread'.
The January 1988 issue of Playboy Magazine is available for purchase online and in select vintage magazine stores.