Playboy Magazine, January 1985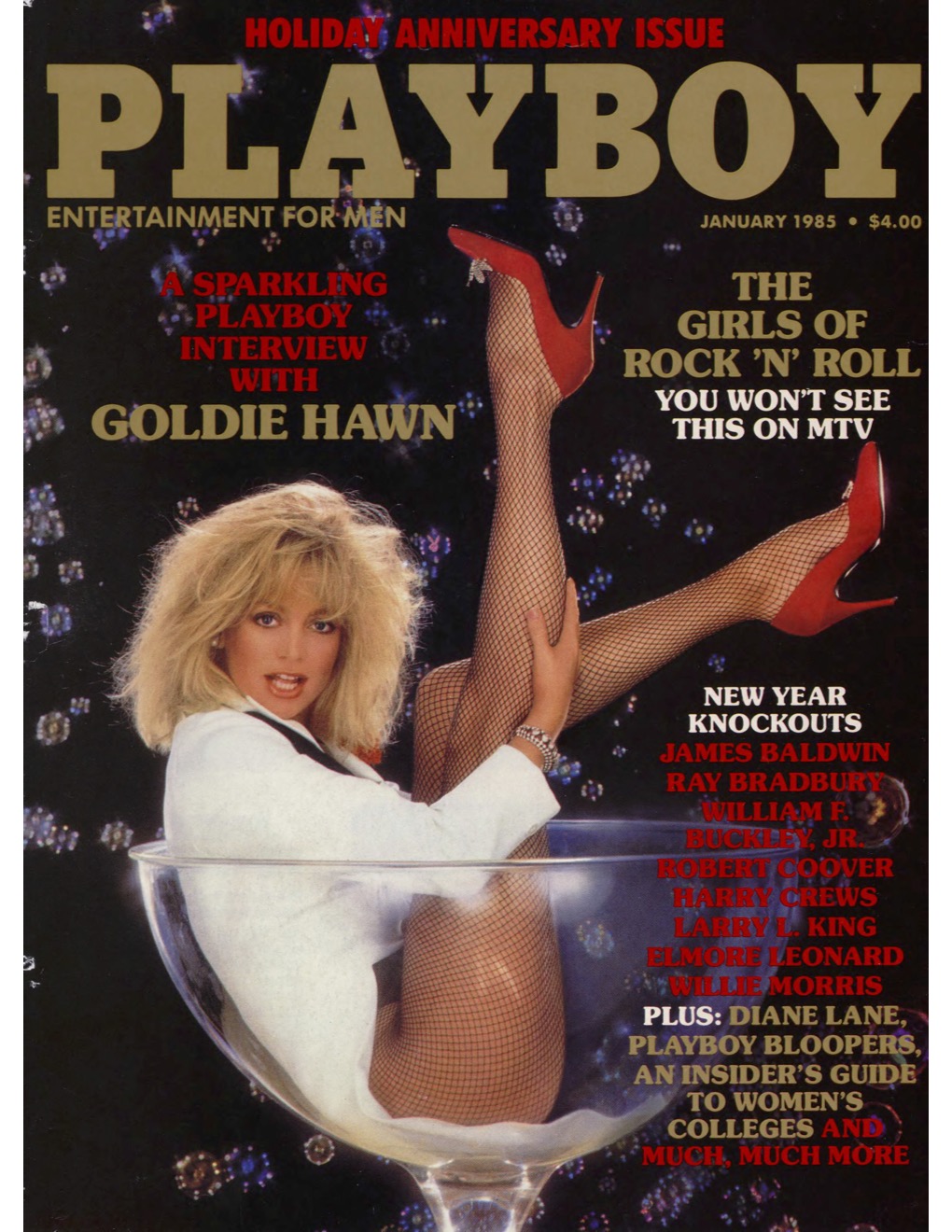 Playboy Magazine, January 1985
The January 1985 issue of Playboy Magazine welcomes the new year with an engaging line-up of features, articles, pictorials, interviews, and more.
The Playboy Interview segment presents a candid conversation with the golden girl of Hollywood, Goldie Hawn, offering a closer look into her life and career.
The issue includes captivating articles such as "Redefining Smart" by the insightful William F. Buckley Jr., "Fathers, Sons, Blood" by Harry Crews, "Wholesome Blues" by Larry L King, and a reflective essay by James Baldwin, "Freaks and the American Ideal of Manhood".
The fiction section brings the works of acclaimed authors Robert Coover and Elmore Leonard, and a special story by Ray Bradbury, promising to take readers on exciting literary adventures.
The pictorials in this issue cover a variety of themes: "The Girls of Rock 'N' Roll", a fun depiction of bloopers in "Playboy's Bloopers, Boners, and F**k-ups", a Playmate Review, and the highlight, "American in Paris" featuring Playboy's Playmate of the month.
Playboy's regular humor sections, "Playboy's Party Jokes" and "That Was the Year That Was", are present to tickle your funny bone.
The issue also includes a heartfelt tribute to artist Patrick Nagel and an enticing guide to Holiday Entertaining, along with the concluding section, "Playboy Funnies".
The January 1985 issue of Playboy Magazine is available for purchase on various online platforms and at select vintage magazine stores.