Playboy Magazine, January 1982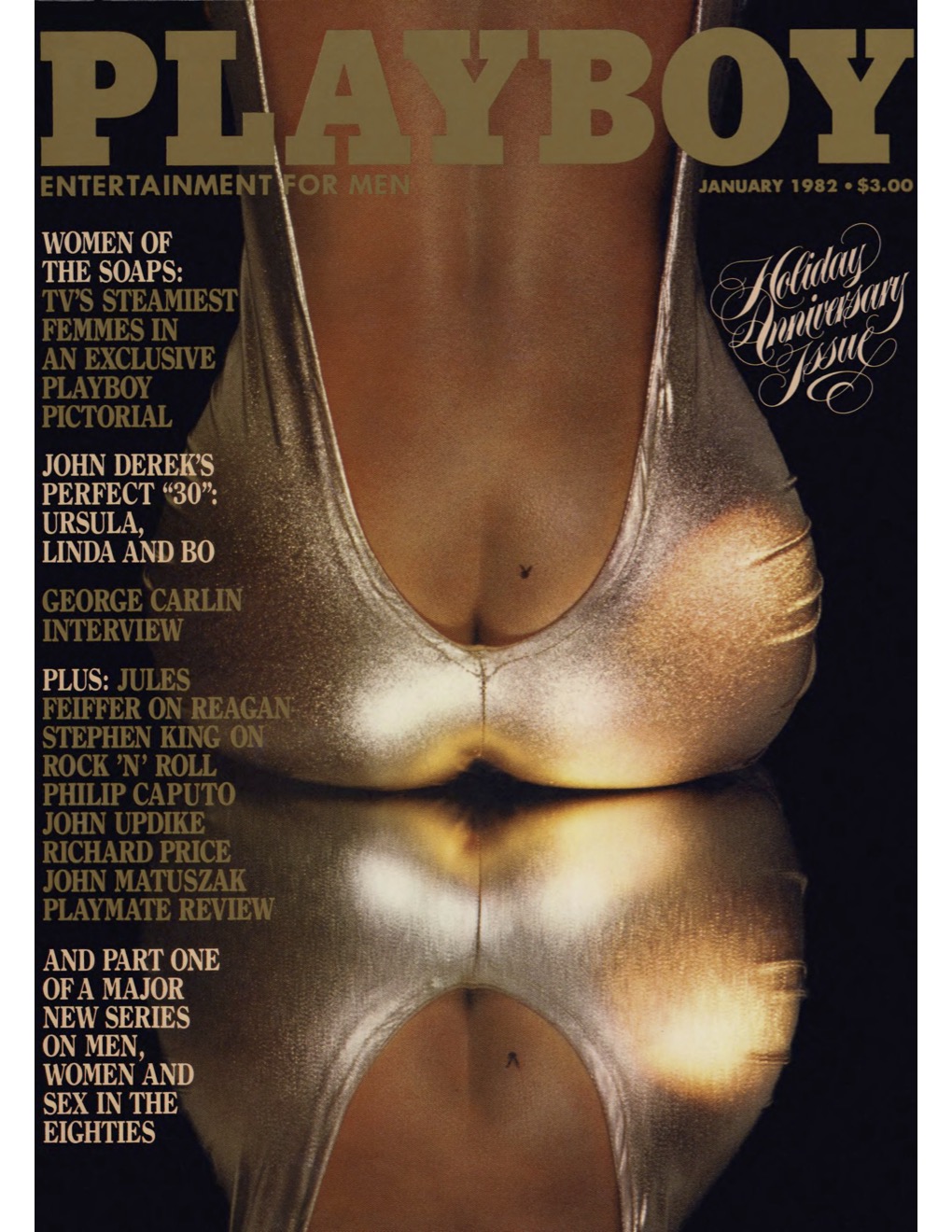 Playboy Magazine, January 1982
Kick-starting the year 1982, Playboy Magazine presents a range of stimulating features, from exclusive interviews to introspective articles, and from thoughtful commentaries to stunning pictorials.
Taking the spotlight in this issue are the "Women of the Soaps," showcased in an exclusive pictorial. This feature provides an intimate look at some of the most popular female stars of daytime television, making it an interesting read for soap opera fans.
Complementing this visual feast is an in-depth interview with George Carlin, a titan of comedy known for his irreverent humor and insightful social commentary. The interview provides a unique insight into the mind of one of the most influential comedians of the 20th century.
This issue also presents a special feature on John Derek's "Perfect 30". The influential actor, director, and photographer share his perspective on beauty and perfection, making this piece a must-read for film and photography enthusiasts.
Further enriching the content are thought-provoking pieces from renowned figures such as Jules Feiffer, Stephen King, Philip Caputo, John Updike, Richard Price, and John Matuszak. Also included is the much-anticipated "Playmate Review".
A major highlight of this issue is the first part of an insightful new series on men, women, and sex in the 80s, providing a fascinating examination of the changing dynamics of gender and sexuality.
This issue of Playboy provides a tantalizing start to 1982, promising a year full of engaging content and compelling features. This vintage magazine is a fascinating read for enthusiasts and collectors, available in specialty magazine stores or online platforms for old magazines.