Playboy Magazine January 1963 Issue - The Playboy Philosophy, New Year's Day Brunch, Liz as Cleo Pictorial, Last-minute Christmas Cache, Career Woman, and More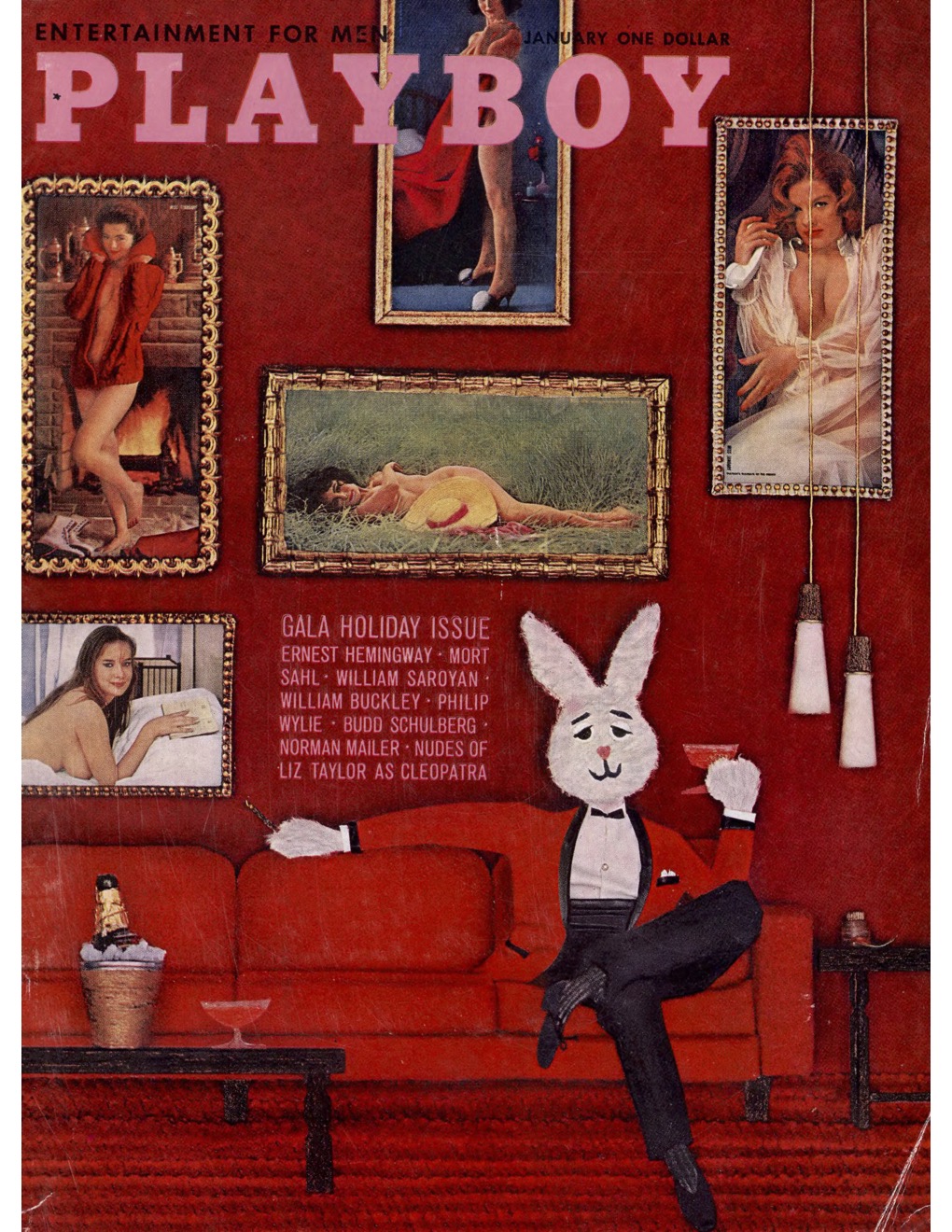 Playboy Magazine January 1963 Issue
Kicking off 1963, Playboy's January issue serves up an eclectic mix of content. It features the second installment of "The Playboy Philosophy", an editorial series by Hugh M. Hefner. In fiction, "The Golden Frog" and "The Glowworm" capture readers' imaginations.
For celebrating, the issue provides tips on how to create a sumptuous New Year's Day Brunch, along with suggestions for champagne cocktails. Pictorial highlights include a special feature on Elizabeth Taylor as Cleopatra. Humor is well represented with "The Playboy Coloring Book" and a collection of party jokes. For the politically inclined, the issue offers insights into American politics with perspectives from both conservative and liberal viewpoints. Moreover, there's a compendium on "A Man's World" and an engaging piece on selecting your first wife. With its wide array of engaging and diverse content, the January 1963 issue is a fantastic start to the new year for Playboy's readers.
Collectors and enthusiasts can find this issue in vintage magazine shops or through online platforms specializing in vintage publications. Digital versions may also be available.