Playboy Magazine, February 2007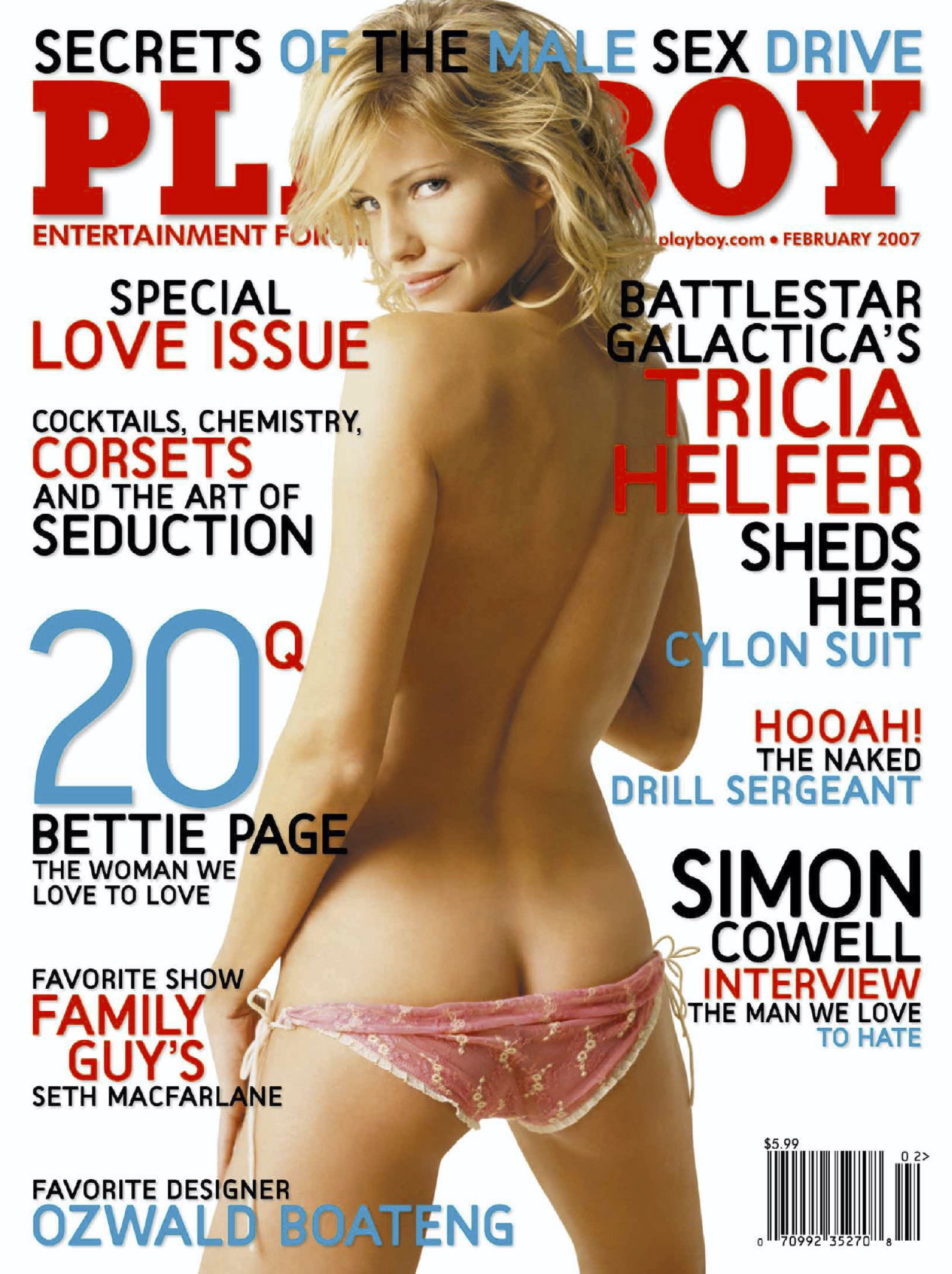 Playboy Magazine, February 2007
The February 2007 issue of Playboy offers a wide range of fascinating content.
In "The Sexual Male, Part One: The Flight of the Spermatozoon," Chip Rowe takes an in-depth look at the science of male sexuality, starting with the journey of a sperm cell. This is the first chapter in a series that will change how you view your own body.
"Elements of Seduction" shows you how to turn a chilly February into the steamiest month of the year, offering tips on aphrodisiacs, the top ten sexiest places in North America, and enticing lingerie.
"Heartbreak" gathers personal accounts from five renowned authors - Kevin Canty, Aleksandar Hemon, Susan Minot, Gary Shteyngart, and Jeanette Winterson - who share their experiences of love's bitter side and relationship endings.
Get an insider's view of the most successful animated TV series since The Simpsons in "The Guy Behind Family Guy," which profiles the show's creator, Seth MacFarlane.
As Valentine's Day nears, "Romance 2007: The Truth About Love, Sex, and the Laws of Attraction" offers valuable insights from scientists, food enthusiasts, musicians, and beautiful women well-versed in the art of love.
"The Starlight on Idaho" by Denis Johnson is a poignant story about a man in rehab who uses letters to piece together the events leading to his lowest point.
In "The Playboy Forum," Eric Klinenberg's "Serving the Public" questions why large media companies are so willing to invest millions in consolidation efforts that often decrease the quality of radio, TV, and newspaper content.
20Q features an interview with pinup icon and former Playmate Bettie Page, who reflects on her life, love affairs, and regrets.
The Playboy Interview presents Simon Cowell, the sharp-tongued judge and co-creator of American Idol, who shares his opinions on talent, culture, and music.
The pictorial section presents the stunning Air Force drill sergeant Michelle Manhart and the graceful former gymnast and Miss February, Heather Rene Smith. Also featured is a shoot with Battlestar Galactica's Tricia Helfer.
This issue is available in both digital and vintage print formats.