Playboy Magazine, December 2010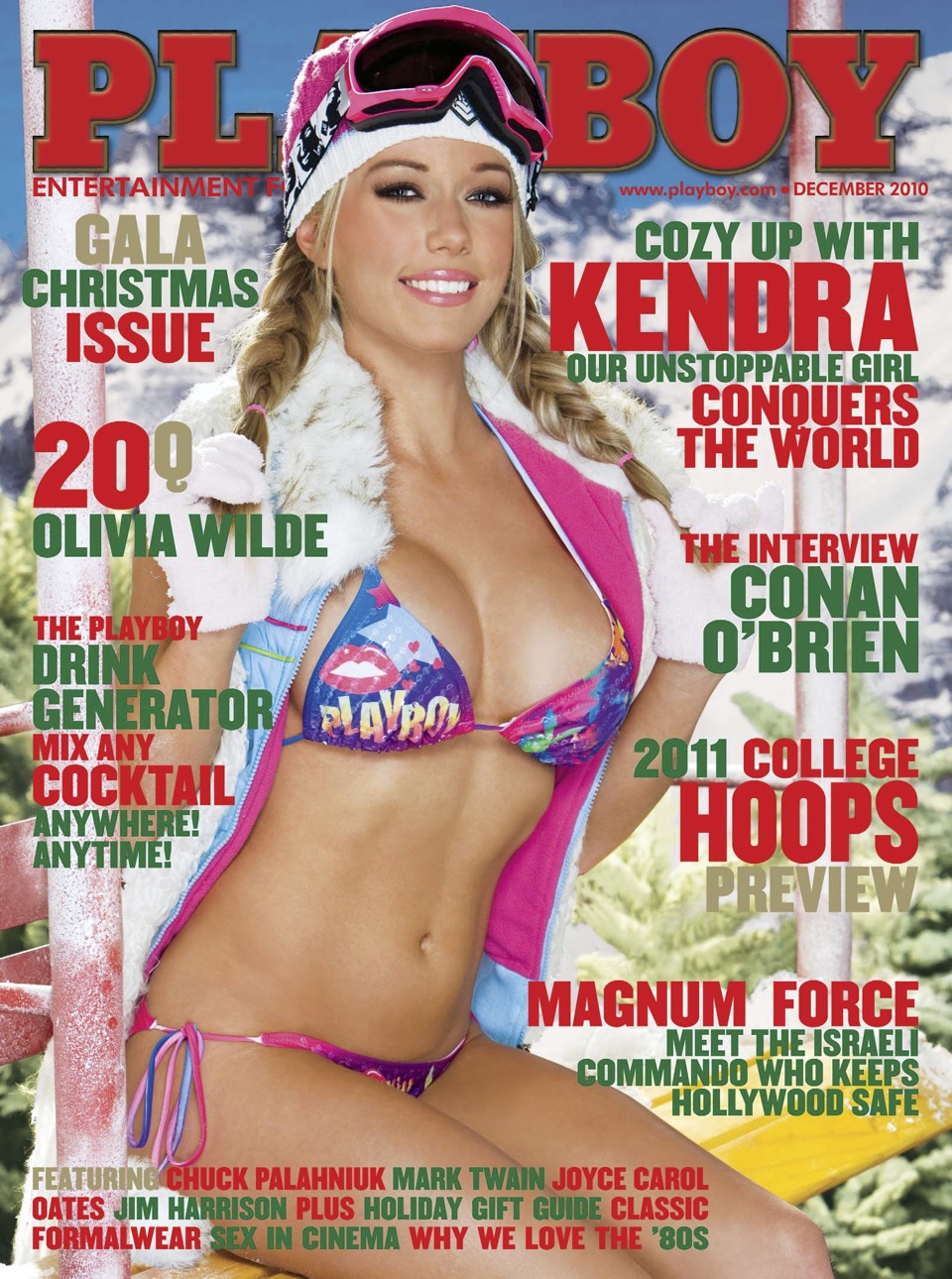 Playboy Magazine, December 2010
The December 2010 edition of Playboy dives into a diverse blend of stories, interviews, and pictorials that promise to intrigue and entertain.
In the features section, literary legend Joyce Carol Oates offers an insightful deconstruction of Marilyn Monroe in "(Secret) Marilyn," while Kenneth E. Hartman recalls his "Last Days on the Other Side of the Fences" before prison. Mark Twain humorously responds to fortune-tellers in "The Palm Readers," and Terry Sullivan raises a toast to festive drinking in "Holiday Spirit."
Further exploring the cutting edge, "15 Innovations That Will Change the World" uncovers the most transformative technologies on the horizon. A primer on the upcoming college basketball season, an introduction to Hollywood's private commando Aaron Cohen, and a holiday gift guide filled with cool toys add further layers to the issue.
Literary and intellectual riches continue with Jim Harrison's reflective piece on his remote cabin and Joe Eszterhas's passionate defense of Cleveland in "City of Broken Dreams."
The magazine's interview section provides an intimate conversation with Conan O'Brien as he opens up about his career's ups and downs. Olivia Wilde, the stunning star of "Tron," delves into her life and passions in the 20Q section.
The fiction offering comes from Chuck Palahniuk, who crafts a poignant story of a son using humor to cope with his father's death in "Knock-Knock."
Visual highlights include a retrospective look at "Sex in Cinema 2010," an erotic dance pictorial with Polish beauty Nina Bajerska, and a tribute to the sexy '80s era. Miss December, Ashley Hobbs, brings sunshine and warmth to winter, while Kendra Wilkinson's collection of sexy photos is sure to please fans.
With a diverse mix of entertainment, culture, technology, and sensuality, the December 2010 issue of Playboy ends the year on a high note, delivering content that both challenges and delights.